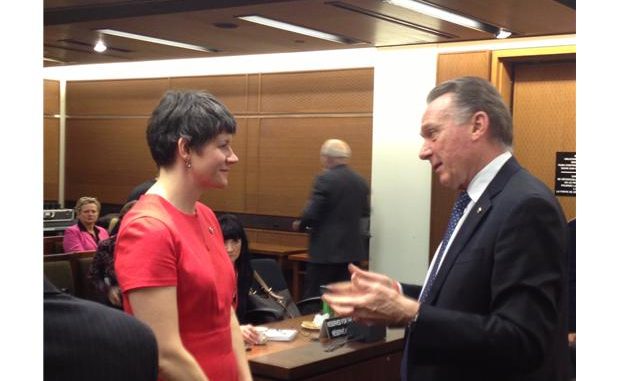 The NDP's deputy leader, Megan Leslie, has asserted that it shall not come as a surprise that the budget cuts implemented at Environment Canada are having an extraordinary adverse effect on the enforcement of environmental regulations, given how "hastily" the cuts were laid.

Leslie was responding to a report regarding internal emails shuffling between environmental enforcement officers all over the country, she pointed out that this correspondence questions the government's capacity of maintaining a good air quality in Canada's cities. The emails of enforcement officers claimed that they didn't have the enough capacity of enforcing the existing or any new regulation in the absence of the team of emissions research specialists, which was abolished by the government as part of budget cuts. The government has anticipated to save almost $600,000 per year in lieu of abolishing the team. Leslie stated that the apparent aftereffects of the cuts are ironic given that Prime Minister Stephen Harper's government describes itself as a champion of clean air.

The Halifax MP, better known as the NDP's environment critic, stated that "I have wondered why the government refuses to lay out their plan for their cuts, but reading these emails, it's clear to me that they don't have a plan." She added that "the government's clean air mandate has clearly been compromised by their ideological hack-job of federal scientific capacity." On the other hand, the Environment Minister of Canada, Peter Kent, refused to answer any questions regarding the cuts, asserting via a spokeswoman that he has no role in the enforcement or the decision-making process.