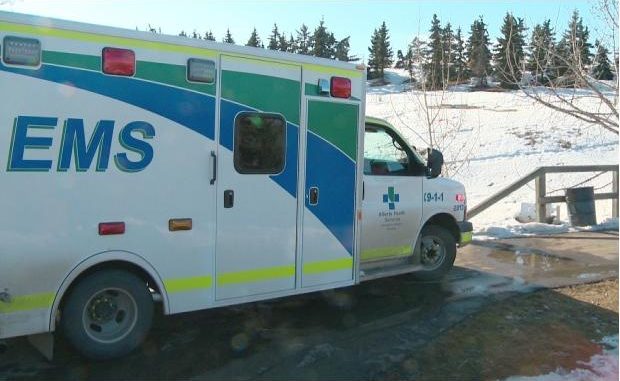 A man and his dog helped saving two young girls, who had fallen in the icy waters of the North Saskatchewan River. Almost 4:30 on Sunday afternoon, the man and his family were on a routine walk with their Labrador retriever-Husky cross dog, named Rocky, on the Rundle Park footbridge, where they heard screams from below.

Almost 20-years-old man identified a girl splashing in the water beneath, while another was attempting to pull her out. The man and Rocky ran down to the water's edge. The spokesman for the Edmonton Fire Rescue Services, Michael Tucker, explains that "by the time he got down there, the second girl had fallen into the water and the first was drifting downriver." The man quickly pulled the six-year-old girl out from the water and place her safely away from the shore before pursuing the first nine-year-old girl already taken by the water. During his chase of the girl downriver, the man often faced crumbling ice beneath him and plunged into the cold water.

Tucker elaborates the man's chase, saying that "at times, he thought she was gone because he saw her go under a few times," and that "she was barely hanging on." As they reached close to the girl, Rocky jumped into the water and swam to the girl. The girl was vigilant enough to grab Rocky's leash and he successfully pulled her to safety. Tucker reported that the girl had almost reached the Beverly Bridge at the time she was rescued.