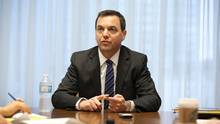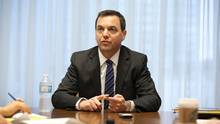 The Progressive Conservative Leader, Tim Hudak, has alleged that Ontario shall refrain from involving itself in the running of the casino business and leave it to the private sector. The influential comments were made by the Tory leader amid the tussle for a Toronto gambling palace, as Mayor Rob Ford publicly expressed his support and is now fighting for a casino in lieu to create more jobs and accumulate much-needed revenue for the cash-strapped city.
Mr. Hudak implied that he completely doubts if such facilities will be able to solve the problems of either the city or the province's economic and fiscal woes. Speaking to reporters on Tuesday, Hudak stated that "God bless Rob Ford for delivering on controlling spending and derailing the gravy train." He added "but do you honestly think all this debate and energy spent across the province, both provincially and across municipalities on casinos, is going to get us out of this mess? I don't think that it will." The Ontario Lottery and Gaming Corp. has planned to construct up to 29 new casinos all over the province in respect to its wider plan to enhance its lottery system as a method of ultimately generating billions in extra annual revenue.
Mr. Hudak, who represents a Niagara Region riding, explained that he does not opposes the idea of a casino on moral grounds, saying "I'm not anti-casino by any means – that would be like being anti-wine and waterfalls in my neck of the woods," though he alleged to argue that it is not the government's role to run them.