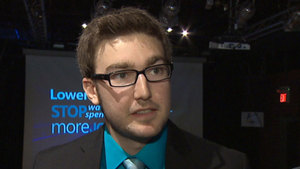 This article was last updated on April 16, 2022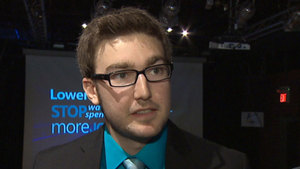 The Progressive Conservative Leader, Jamie Baillie, made an announcement on Tuesday declaring his party's candidate in new Fairview-Clayton Park riding to be the co-founder of Nova Scotia anti-bullying campaign known as Pink Shirt Day, Travis Price. At the announcement, Price alleged that he intends to extend his anti-bullying activism campaign to the next level.
In a press statement, Price stated that "I am very proud to have had the opportunity to speak for the children and families who have been suffering in silence." He added that "Nova Scotia has the opportunity to make real and substantive change for the future and I'm asking the people of Clayton Park-Fairview for their help in making this a reality." Price acquired international attention in 2007, when he started Pink Shirt Day with help of a high school Grade 12 classmate, David Shepherd, at Central Kings Rural High School in Cambridge. He bought pink shirts for students to wear in support of a new Grade 9 student who was bullied when he wore pink.
The campaign resulted in the conception of a national anti-bullying day on the second Thursday of each February in every school year being designated as the 'Stand Up Against Bullying Day in Nova Scotia,' which encourages people to wear pink to school or work. Meanwhile, The NDP has nominated a communications and development co-ordinator for the YMCA-YWCA, Abad Khan, while Liberals nominated a high school teacher, Patricia Arab, for the same riding. A date for the next provincial election has not been set, but the NDP is expected to call an election this year.
You can publish this article on your website as long as you provide a link back to this page.