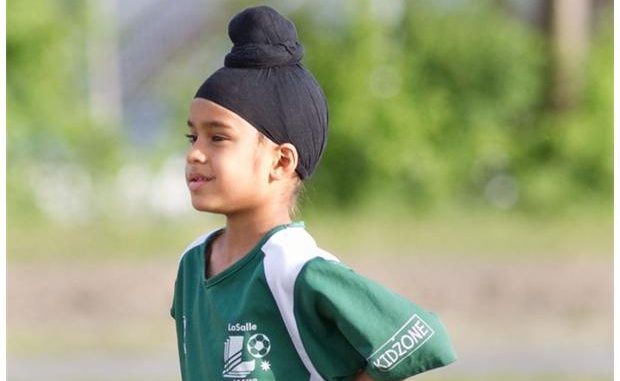 The international soccer federation governing its rules has admitted that it is alright for players to wear turbans, technically supporting the Canadian Soccer Association in suspending its Quebec subsidiary over placing a turban ban. The Fédération Internationale de Football Association, FIFA, mentioned in an official statement addressed to the Canadian association on Friday, stating that the male players could be allowed to wear turbans given it is the same colour as the their jersey, not attached to the jersey and don't pose any danger to the player wearing it or any other player.

Consequently, The Canadian Soccer Association dispersed a formal letter to all provincial members, including the controversially suspended Quebec federation, forwarding them the news. The Canadian association's letter included photo attachments portraying an illustration of acceptable headwear, for example of the Sikh headwear at the heart of the dispute. The Canadian Soccer Association addressed the provincial associations on Wednesday that it was right in imposing the suspension on Quebec, although it was with "tremendous disappointment."

The General Secretary of CSA, Peter Montopoli, mentioned in the letter to the provincial/territorial soccer associations that "this suspension will be lifted once the Canadian Soccer Association receives, in writing, confirmation that the Quebec Soccer Federation has reversed its decision … and will comply with the Canadian Soccer Association policy that the wearing of turbans/patkas/keski is permitted." A report published by The Globe and Mail on Friday pointed out that the ban also implies that a team of eight- and nine-year-old girls from Cumberland will not be participating in the tournament.