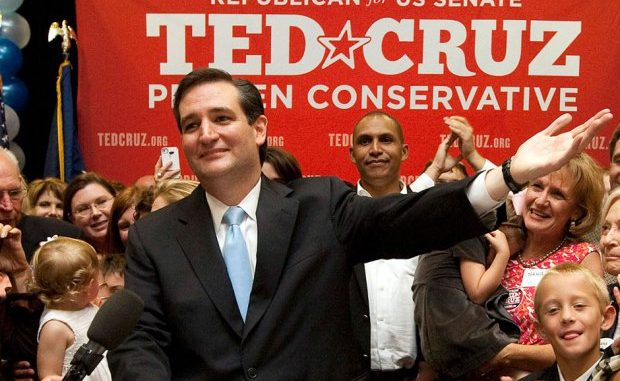 The latest controversy over birth place of American politics took a new turn after Ted Cruz, who is a Canadian-born Republican U.S. senator from Texas, publicly released a Province of Alberta birth certificate to The Dallas Morning News over the weekend in order to highlight his mother's U.S. citizenship and his eligibility to prepare for a run for the White House in 2016.

Cruz is known as a conservative Tea Party-backed sensation, he was a top choice for the initial Republican contender in party primaries and later proved to be a strong Democratic challenger in the 2012 U.S. Senate election. It has now been reconfirmed that Cruz was born in Calgary in 1970, which was a time when his parents were running a seismology research firm in the Alberta oil industry.

Cruz is recently being seen making campaign-style appearances in several U.S. states in recent weeks, which has resulted in a growing speculation alleging that he plans to compete for the U.S. presidency in three years. However, this release of his controversial Canadian birth certificate by the Alberta health department's division of vital statistics has now spurred another debate regarding whether Cruz will be able to fulfill the eligibility criteria of U.S. Constitution that asks candidates to be "natural born" citizens in order to hold the office of president. Same stipulation of U.S. law prevented former California governor Arnold Schwarzenegger, born in Austria, from considering a potential bid to become U.S. president.