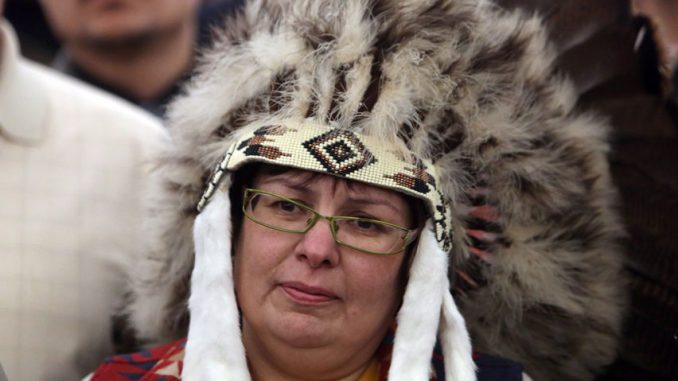 The reelected Chief of Attawapiskat, Theresa Spence, has announced to prioritize new revenue-sharing deals with the federal and provincial governments, along with mining companies, as she claims to keep this issue on top of her agenda after she won the re-elections in Tuesday's election. She announced that this feat is hoped to generate extra money and help ease her reserve's chronic housing shortage.

49-year-old Spence defeated three other contenders to win her seat in the band council election for another three-year term in the remote James Bay community in northern Ontario. Spence recognizably rose to fame after her public stunt for six-week during which she observed hunger strike last winter. Critics have alleged that Chief Spence lived comfortably while many in Attawapiskat are crammed into aging houses and dirty trailers, though she claims that being criticized is just one part of the job. She stated that "as the leader, you're there to listen and just accept what they say and not take it personally," adding that "because as long as you know the truth, you're ok."

59-year-old John Edwards disclosed to have voted for Spence, though he pointed out that he wants chief to improve on her communication skills, elucidating that "the community members feel lost when they're not informed of all the issues." The first meeting of Chief Spence and her band council will take place on Thursday. An estimate of more than 200 people kept waiting even after hours of delay to hear the announcement of their newly elected chief that was announced at 2:30 on Wednesday morning.