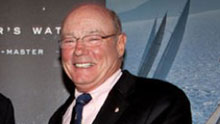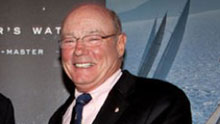 Newly released court documents have revealed that a man matching Dennis Oland's description was witnessed acting strangely at Renforth wharf the day before his father's body was discovered. A witness informed Saint John police that she and her husband were in their van at Renforth wharf on July 6, 2011, when they saw a well-dressed man, who was later identified as being, walking "very briskly" towards the wharf.

The witness, named Barbara Murray, narrated that the man stopped at the beginning of the wharf to pick up something, then went to the end of the wharf where he sat and took out something red from a bag. She added that something he picked was wrapped and placed in the bag, after which the suspect walked briskly back. Murray informed police that "I knew it wasn't right," because the way he was walking made her nervous, and "there was a purpose to what he was doing, a real purpose."

Court documents released on Friday after a successful legal challenge by several news sources revealed that police has identified the man as Dennis after Murray watched a video of Oland's funeral. It was explained that Murray pointed at a pallbearer, who looked "very similar" to the man she saw. The court document reveal that lead investigator, Stephen Davidson, recognized the man as Dennis, who later admitted to police that he had stopped at the wharf that night, on his way home. He explained to have gone there to see if his children were there.