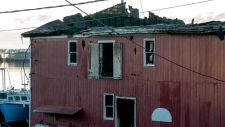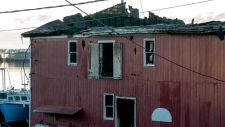 The RCMP has reported that the extensive fire that utterly damaged a decades-old building on Lunenburg, Nova Scotia's historic waterfront, was most probably been caused by electrical problems. The RCMP consulted an electrical engineer to examine the scene of the fire at the three-story Scotia Trawler building, who reported that the cause appeared to be "electrical in nature." RCMP Cpl. Ted Mugford explained on Saturday afternoon that the fire isn't considered suspicious and the fire marshal will take over the investigation.

Earlier on Saturday, firefighters were asked to return on the site of the fire to extinguish reignited small spot fire. Consequently, fire fighters were anticipated to stay at the site for the next two days as well, in order to monitor the scene and make sure the fire does not reignites. On the other hand, Fire Chief Darren Romkey claims that it is too early to judge whether the building is preserved or not. He commented on Saturday that "if you look at it from the outside, it doesn't look too bad, but the roof is pretty well all gone and the interior is burnt pretty good."

It took firefighters almost four hours to take control of the blaze that consumed the building on Friday evening. Romkey explained that the firefighters received an alarming call on Friday evening, when the caller noticed flames from across the Lunenburg harbour. He added that at the time fire crews arrived at approximately 7:30 p.m., the building was engulfed in flames.