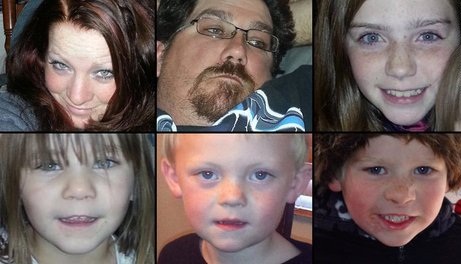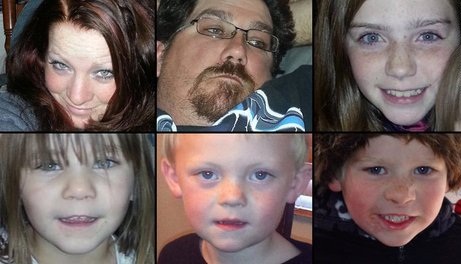 A couple and four children were rescued from the mountains in Nevada after two days of search by the volunteer rescuers. The family had been missing since Sunday, when they went out to play in the snow. A sheriff's dispatch supervisor informed that the family was found alive in a remote mountain range in Nevada on Tuesday morning when Chris Montes and his group of rescue volunteers found children's footprints in the snow.

James Glanton, 34, and his girlfriend Christina McIntee, 25, took their two children and a niece and nephew of Christina McIntee out on Sunday but when they failed to return from their trip, 200 volunteer rescuers from the tightly knit community of Lovelock started to search from both land and air for the missing family. Chris Montes saw tire tracks that were traced to a remote canyon where they found the overturned jeep of the family. The family was huddled inside and had burnt their spare tire to keep warm. 'It's a miracle. It really is,' said the Pershing County Sheriff Richard Machado outside the hospital where the six rested comfortably with no signs of a frostbite.

'Everybody was worried about the sub-zero temperatures,' said the CEO of Pershing General Hospital, Patty Bianchi. 'Their father kept them alive and well. Everybody is in good shape. There was no frost bite. They are stable. They suffered a little exposure and dehydration, but that is all.' The Nevada father is being credited for keeping his family alive by heating up rocks and burning tires. He said he was sure somebody was going to find them.