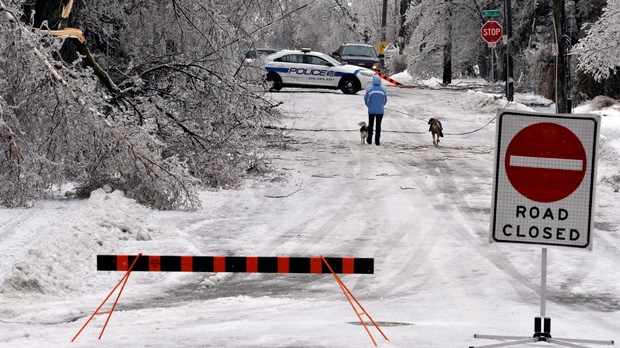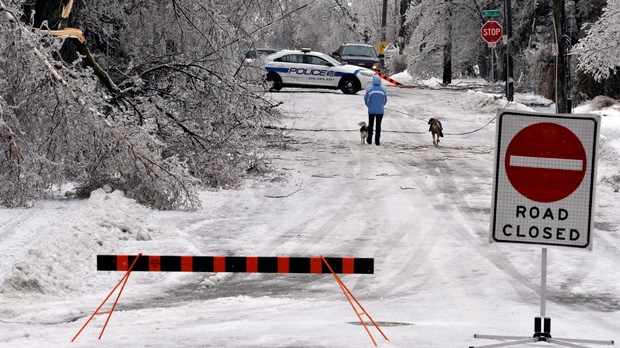 Almost five days since a major ice storm sabotaged quite a few energy grids across Eastern Canada, more than 50,000 customers are still left without power in Toronto on Boxing Day as work crews continue fatiguing, door-to-door repairs. Forecast of more high winds further made the situation vulnerable on Thursday in Ontario, Quebec and the Maritimes, where thousands had already spent Christmas without heat or hydro.

All utility providers are eagerly monitoring the situation and more importantly weather forecast, being cautious about anymore attacks of severe weather that might reverse all progress made in the aftermath of the storm. According to the reports revealed on Thursday, utility providers in Ontario made a steady decline in power outages, bringing down the peak figure of 600,000 customers in the province without power to less to only 78,000. A Hydro One spokesperson, Tiziana Baccega Rosa, stated that "[earlier in the week] we would restore power to 10,000 customers, then turn around and see that 15,000 had just lost power somewhere else," adding that "it was a lot of ups and downs."

On the other hand, residents in New Brunswick are being warned that power might not even return to some homes until New Year's Eve. In light of major road blockages prompted by fallen trees, utility workers in the province often have to use snowmobiles in order to reach problem power lines areas. As a result Staff with hydro companies across is often being treated as celebrities in some areas due to their importance.