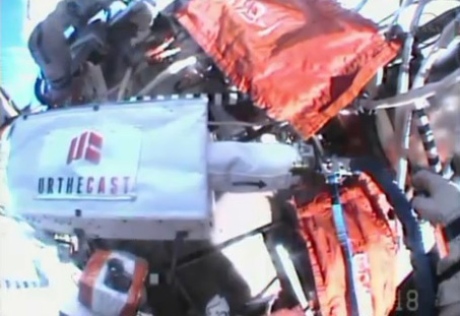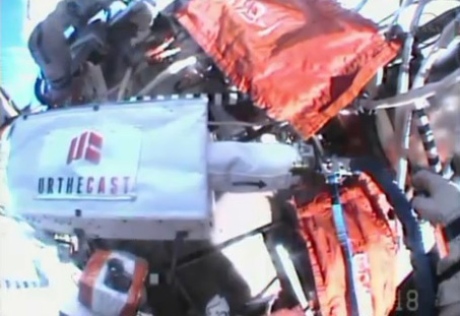 Russian cosmonauts have encountered an issue while attempting to install a pair of Canadian-made, high-fidelity cameras outside the International Space Station, due to which the same equipment is now being unhooked, which was installed on Friday morning. Almost five hours into Friday's spacewalk, the two cosmonauts, namely Oleg Kotov and Sergey Ryazanskiy, were informed by mission control in Russia that the two medium- and high-resolution cameras did not respond as expected and will now have to be unhooked and returned to the space station's airlock.

The cosmonauts are tasked to take a picture of the connections before unhooking them, hoping that it would help in diagnosing the problem. During the space agency's broadcast of the spacewalk, NASA's announcer mentioned that "the crew ran into roadblocks mating the connectors," while both Kotov and Ryazanskiy discussed the problem in Russian. It was mentioned that "some connectors were very stubborn, very difficult." At one time during the unhooking, one of the cosmonauts alleged that "I never thought I'd have to take one of these off again," though it was unclear who had spoken among the two.

The medium-resolution still camera was meant to take a continuous, 50-kilometre wide shot of the Earth as the ISS orbits 16 times each day. Whereas the other, higher-resolution video camera was aimed to enable people from seeing things as small as cars, boats and small groups of people. Officials claim that many of the images will be available free in "near real time," i.e. just a few hours after they were captured.