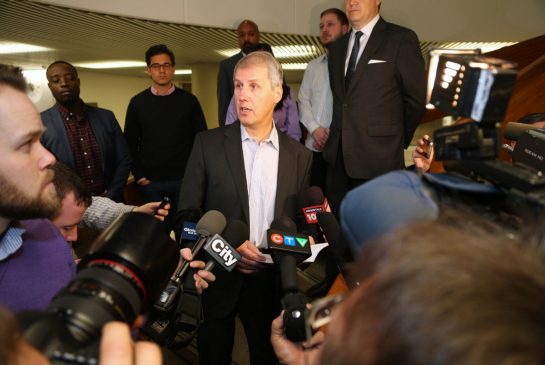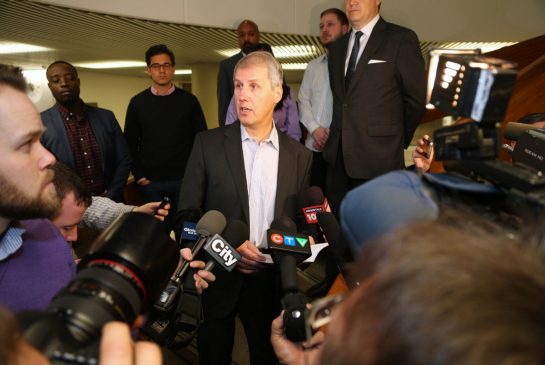 Campaign manager of Toronto's mayoral candidate David Soknacki, Brian Kelcey, recently mentioned in a statement that Councillor Doug Ford's everyday visits to Mayor Rob Ford's office have led many to suspect that campaign activities might be taking place at hands of the mayor's staff. Kelcey made the statement as the David Soknacki campaign filed a formal freedom of information request on Tuesday, in order to gain access to documents relating to the mayor, his chief of staff, communications aide, protocol manager, scheduler and policy adviser.

Kelcey mentioned that he aims to expose whether any of the mayor's office staff are doing working for the mayor's re-election campaign on the city's payroll. He pointed out that "this is an unusual case where the mayor's brother is a councillor but he is also the mayor's campaign manager." Moreover, Kelcey added that "we believe that there's reasonable cause to suspect or at least inquire as to whether there are campaign activities taking place or campaign conversations taking place in the mayor's office."

On the other hand, Mayor Ford's spokesperson, Amin Massoudi, mentioned in response that the city's integrity commissioner had previously directed that the mayor's staff should not work on publicizing the Fords' YouTube show, and the mayor's office agreed. Massoudi confessed being involved in the mayor's reelection campaign, but he bluntly mentioned it is on a volunteer basis outside his office hours. He explained that he works 40 hours a week at city hall and his campaign work is after that.