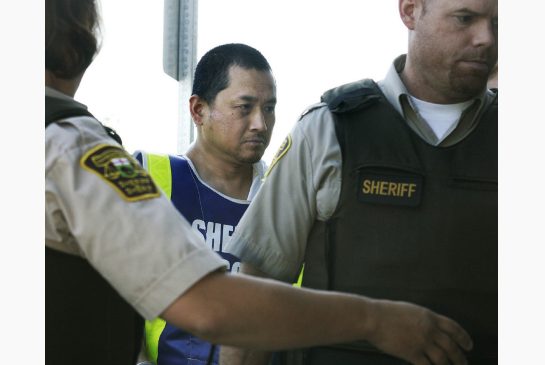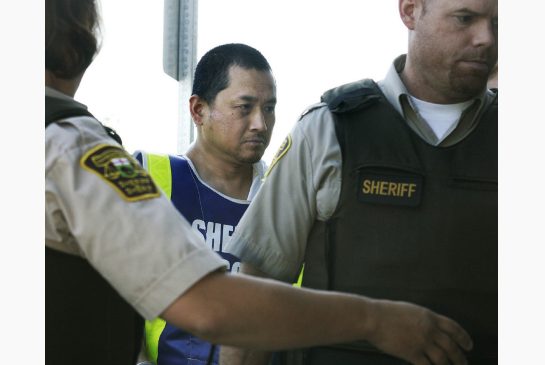 The Manitoba Review Board has heard from the psychiatrist of Vincent Li, the person found not criminally responsible after beheading and dismembering a fellow bus passenger, that he should be allowed more freedom including unescorted passes from the institution. Li was presented before the Manitoba Review Board at a hearing in Winnipeg yesterday.

46-year-old Mr. Li was found not criminally responsible for the beheading and partially eating Tim McLean in 2008, but the court ordered him to appear before the board every year to assess his progress. Li's Dr., Steven Kremer, informed the panel that "from a clinical perspective, he has progressed excellently." He further added that "our overall goal is to eventually have Mr. Li integrate into the community." Mr. Li and Mr. McLean were both aboard a Greyhound bus travelling outside of Portage la Prairie, Manitoba, on July 30, 2008. Both men did not know each other and had no interaction with each other prior to the killing of 22-year-old McLean.

According to the evidence turned in at Li's trial in March 2009, Mr. Li was an undiagnosed schizophrenic at the time of McLean's killing and that he heard a voice from God telling him to kill the Mr. McLean. Conclusively, Li stabbed McLean to death while blocking the aisle so he could not escape and after killing him, he believed McLean would come back to life so he beheaded and then began dismembering his body. Mr. Li has been detained at the Selkirk Mental Health Centre in Selkirk, Manitoba, since that day.