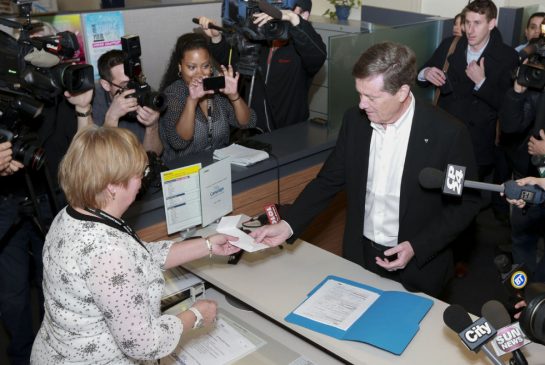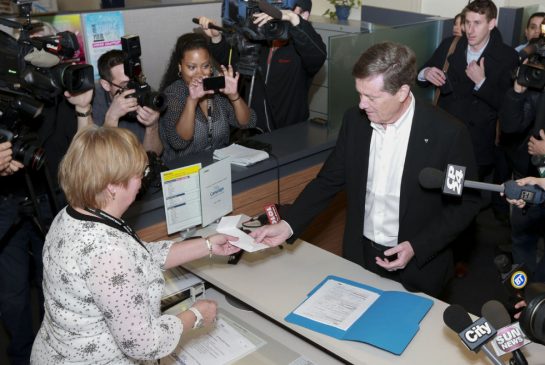 Almost all analysts would unanimously conclude that John Tory's second bid to be mayor of Toronto is an all in gamble for the 59-year-old renowned public figure. In case Mr. Tory manage to secure a victory, it will indeed be an admirable turn around and all his critics who called him a four-time loser would be silenced. Spending more than a decade in politics, Mr. Tory attempted but failed at becoming both a mayor and a premier more than once.

However, in case Mr. Tory end up losing again, it will indeed be a solid humiliation and his political ambitions might not be able to survive at all. Perhaps, he would not be left with hopes of bidding for any level of elected office after so many loses and would be always remembered as the best mayor Toronto never had. Mr. Tory will be referred to as the man who seemed to have all the attributes of a leader – intelligence, integrity, and experience – but still somehow failed to never seize the throne.

Mr. Tory has finally launched an election campaign after waiting months and it's hard to predict the outcome. Especially the contest for mayoral position of Canada's largest city is known for being a wildly unpredictable competition. It is an extensive, exhausting drive that often has many twists on the way to October. Mr. Tory has entered the race with several advantages to his favor, including his popularity, high-powered campaign team and Bay Street connections that could strengthen a campaign war chest.