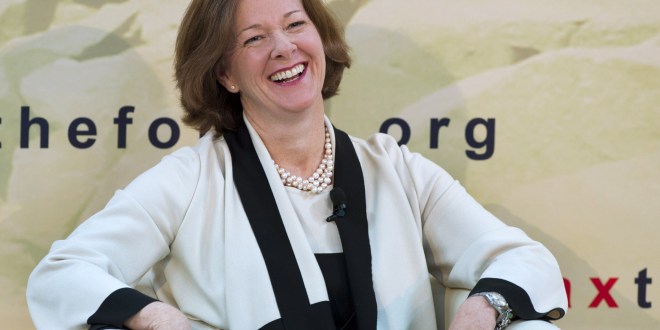 This article was last updated on April 16, 2022

First female premier of Alberta, Alison Redford, has announced to resign on Sunday and her former communications director, Stefan Baranski, has alleged that the decision was triggered because she had to protect her family from an insulting campaign initiated by members of the Progressive Conservative party and her own caucus.
During an interview, Mr. Baranski stated that the destructive campaign aimed to remove the Premier from the office and alleged that it was the most nasty and vindictive campaign he has witnessed in politics. He alleged to be completely sure that the source of an array of rumours that discredited Ms. Redford in the last couple of months was within the caucus and party. He alleged that they were formulated by those who never accepted her as Alberta's first female premier since day one and were always working to undermine her leadership.
Explaining the inside story behind the continuous chitchat about the premier's personal life and a troublesome story that she'd abused a staff member, Mr. Baranski stated that "you know, you heard the rumours. Literally every media outlet, reporters from each one, were all coming over to me the last little while saying, 'You know we heard there was an incident …'" He alleged that "it was absolute horseshit. But that's what the premier was facing." For the sake of inquiry, several media outlets approached the person allegedly abused by Ms. Redford and she unambiguously denied occurrence of any such incident.
You can publish this article on your website as long as you provide a link back to this page.