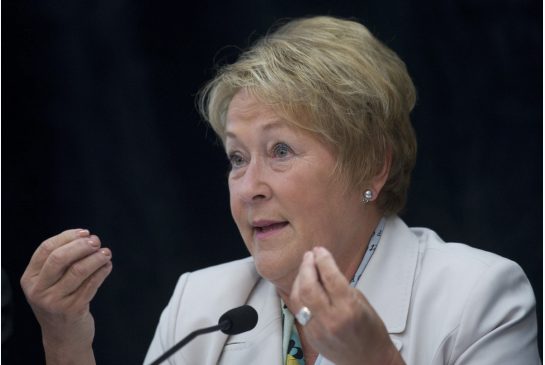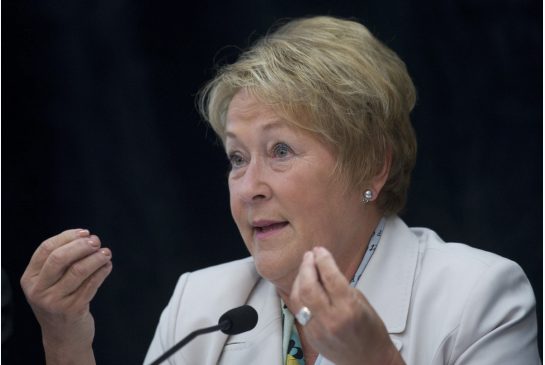 Liberal leader Philippe Couillard, who has emerged as the current front-runner in the Quebec election, was harshly criticized by all his three opponents during the campaign's final televised debate on Thursday. Making a vulnerable slip of the tongue, Parti Québécois Premier Pauline Marois confessed that she has realized that winning the April 7 election will be an uphill battle.

It was noticeable that Premier Marois straightforwardly attacked Mr. Couillard on the Liberal record combating corruption, asserting that she is disappointed that Mr. Couillard is the one "who is going to have to — who might have to — implement the Charbonneau commission report." Only three weeks ago, Ms. Marois was asserting complete confidence that asserting that she is untouchable in the re-election campaign. Marois had her mind set for the charter of values while the sensitive referendum issue was sidelined by her promise of a white paper. Marois even had the chutzpah, though she would probably prefer a different term, to have the slogan, "More welcoming," painted on the back of her bus as she set out to campaign on legislation that would prevent religious minorities from working in the public sector if they wore symbols of their faith.

However, during Thursday's debate, before which a poll had indicated that PQ's support is declining, Ms. Marois' confidence could be seen diminishing as she began attacking and slinging mud at Mr. Couillard rather than discussing its own created contentious issues like referendum and the charter.