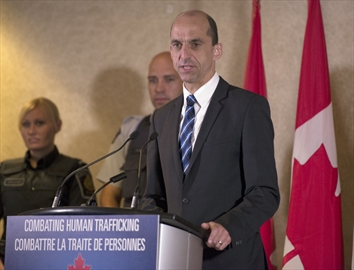 This article was last updated on April 16, 2022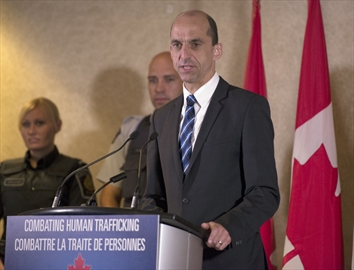 Canada has announced to have deported almost 20 convicted criminals in perhaps the largest human trafficking bust in the country, while also taking an unusual step of releasing nine of their names. The news about the deportation was revealed by Public Safety Minister, Steven Blaney, who announced that the accused have been deported to Hungary at a press conference at the Sir Isaac Brock Building on Bay Street North Tuesday morning.
Blaney stressed that this action shows "there is no room in Canada" for this type of criminal organization. The Domotor-Kolompar criminal organization allegedly consists of an extended Hungarian Roma family, which recruited their countrymen on the promise of work in their family construction businesses. Thereafter, the families lived in lavish Ancaster homes but forced their victims to live in their basements, work for free and eat scraps. During an interview, Blaney alleged that the case is despicable and because "they are abusing the generosity of Canadians and at the same time they are treating human beings as slaves."
The announcement named nine deported to include Krisztina Csaszar, Ferenc Domotor Jr., Gizella Domotor, Jozsef Domotor, Ferenc Karadi, Attila Kolompar, Gizella Kolompar, Gyozo Papai and Janos Santos. Papai and Gizella Domotor were the latest to be deported in May of this year, while the rest were deported in the previous two years. Authorities revealed that most of the deported came to Canada as bogus refugee claimants and then coached their victims to falsely claim to be persecuted Roma and seek refugee status.
You can publish this article on your website as long as you provide a link back to this page.