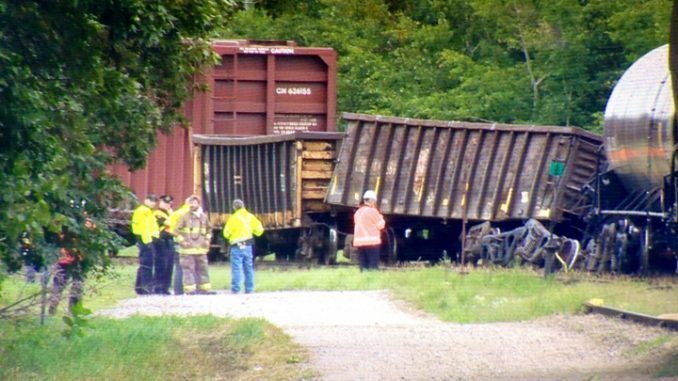 Emerson Town officials have confirmed that the residents evacuated due to yet another train derailment this morning will not be able to return at least until tomorrow morning. The evacuation order was imposed soon after a pair of BNSF rail cars filled with propane derailed this morning. It was explained by the EMO officials that the maintenance equipment is being brought in from the US and once the equipment arrives, there will still be time needed to get the train back on track.

Town officials reiterated numerously that the evacuated residents should visit the Emerson Community Centre for more information. According to the officials, an emergency services team is ready to provide relief and help in arranging accommodation for those who have not been able to reside with their friends or family. The RCMP has confirmed that so far no cars have leaked, there was no fire and no one was hurt. However, it was added that the evacuation order has been issued for those living within a 100 metre radius as a precautionary measure.

A statement issued by Emerson Mayor, Wayne Arseny, mentioned that the residents are very cooperative. Arseny alleged that "it's a way of life. We're a railway town established here in 1879 for having railways coming through Emerson. BNSF, CP and CN all come through here." Arseny also urged all evacuated residents to head over to the Emerson Community Centre in order to receive latest and detailed information, along with any help necessary for accommodate or other services.