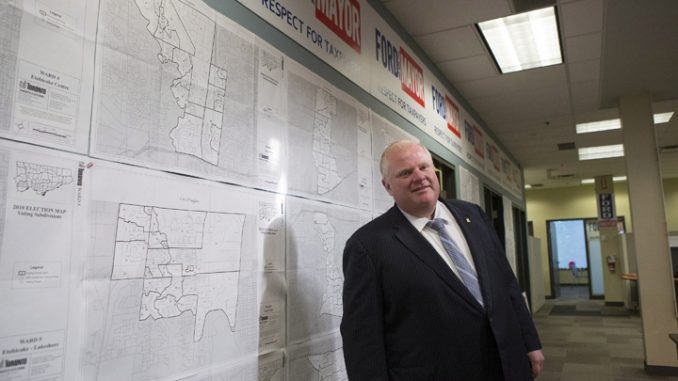 Fresh polling results revealed on Thursday have shown that Toronto's mayoral candidate, John Tory, has managed to maintain a considerable lead in Toronto's mayoral race while Mayor Rob Ford attained second place and left Olivia Chow in the third. Mr. Tory secured approximately 34 per cent of voter support, while Mayor Ford had 31 per cent and Chow trailed back at just 23 per cent. Whereas, the fourth candidate, David Soknacki, secured the fewest percentage with 4.

In addition to that, it was speculated that in case the race was considered only between the top three candidates, the numbers would grow slightly for Tory as he would take 36%, while Mayor Ford would grab 31% and Chow would improve to 26%. When compared with previous polls in the past, it was found that Tory and Chow's approval rating decreased since the survey conducted on Aug. 6. At the time, Tory had a 67 per cent approval rating and Chow had 52 per cent, whereas now their approval ratings are 63 per cent and 49 per cent respectively. Meanwhile, Mayor Ford's approval rating had a bump from 35 per cent to 39 per cent and is now higher than it has been since mid-April.

In addition to that, it was found that that one-third of registered voters are anticipated to vote for Ford in October compared to 28 per cent just two weeks ago. The telephone poll was conducted between Monday and Tuesday by Forum Research from a sample of 1945 Toronto voters.