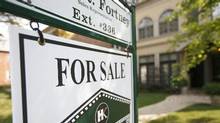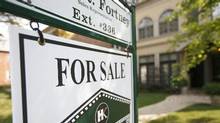 The first-quarter report of the Canadian Mortgage and Housing Corporation has concluded that major housing markets of the country are showing "moderate" evidence of overvaluation and overbuilding. The report pointed out that overall properties were overvalued in eight of 15 centres it analysed through its housing market assessment, whereas seven centres showed problematic signs of overbuilding.

The report highlights that most problematic signs were detected out West, i.e. Calgary, Saskatoon and Regina, where the CMHC detected "strong overall evidence" of overbuilding and overvaluation. The CMHC's chief economist, Bob Dugan, mentioned in his remarks that "inventory management is becoming important." Enlisting primary reasons for region's housing market problems, the report states that plummeting oil prices, migration and poor employment numbers are alarming in West. On the other hand, the report adds that Ontario and Ottawa is having its overbuilding problems worsening when compared to previous numbers. Whereas, Toronto demonstrated "price acceleration and overvaluation," with the potential for overbuilding becoming a problem "due to the high number of condominium units under construction." In its remarks, CMHC report suggested that Toronto's problems could become worse, if condos currently under construction remain unsold after they're built.

When compared with CMHC's last report, Winnipeg's housing market has shown improvement as the organization downgraded Winnipeg's overvaluation problem from strong to moderate. Montreal, Edmonton, Ottawa, Winnipeg and Quebec City were found to demonstrate moderate problematic housing conditions. Victoria, Vancouver, Hamilton, Moncton, Halifax and St. John's showed the fewest signs of trouble.