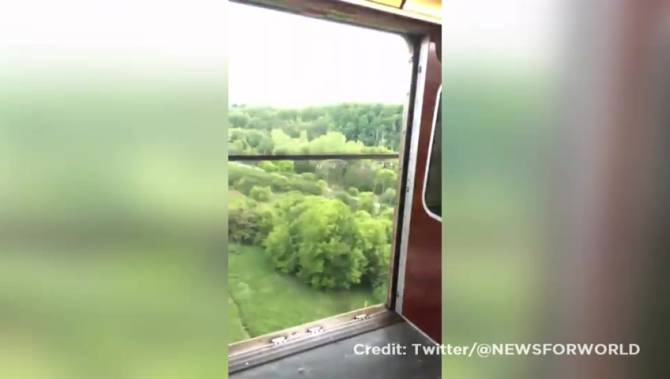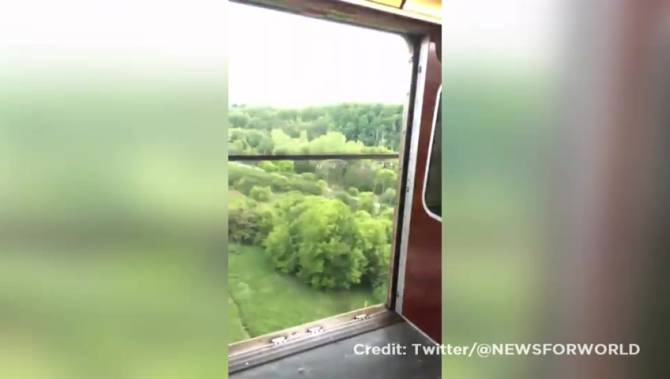 The TTC is investigating after video posted online shows the doors of a subway car dangerously open as the train heads over the Bloor Viaduct. An east-bound TTC train that left Castle Frank Station was found with doors open at around 6 p.m. on Friday. According to TTC spokesperson Brad Ross, "at Broadview, the train was taken out of service because of those door problems."

Ross confirmed that the train had door trouble at Castle Frank station but assured that the officials believed they managed to get the door closed before it left the platform. However, he said it's unclear yet why doors opened again and called it a serious but "very rare" incident. In an extensive email, Ross explained that trains are designed with safety features containing emergency brakes that automatically activate when the doors of a train are open. However, "doors can be isolated that are malfunctioning, but we barricade them in those instances." He admitted that in case of the train travelling on Friday, the door was isolated but may not have been locked, "which is why we see it free-wheeling and open in motion." He elucidated that "the driver wouldn't have gotten a door-open alarm because those doors were isolated, or offline if you prefer, and therefore wouldn't have known." Ross stated that "a barricade should have also been erected."

The TTC has confirmed to have taken notice of the incident and mentioned that "we don't yet know why this occurred, but an investigation is underway" that will include interviews of TTC crew members taking place on Monday.