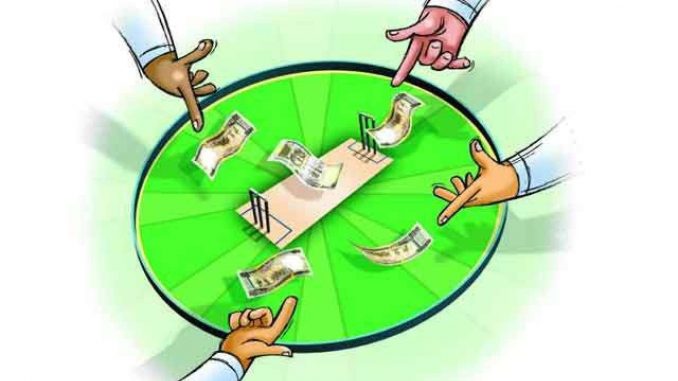 This article was last updated on April 16, 2022
One of the popular sports for bets online is cricket and with the World Cup been one of the highlight events in this game this year, there has been much activity seen in bets in this sport. Many who have casually betted on the game might have enjoyed doing it but not seen profits from the same. There are certain good practices that one can employ and strategies in betting to help players.
There are several bookmaker services such as Leo Vegas cricket betting that one can avail of when it comes to betting on sports events. Indeed, the World Cup was made available for betting in most of the sports bookmaker services across the world, both online and offline. Here there were long term as well as short term bets available for customers which they could mix up as well.
Match Bets
This is one of the popular bet options in individual matches. One could bet on the winner of a match across the tournament. Possibility of a tie also exists but nowadays there is a tie break Super Over included in World Cup that overrides the tie possibility. Other options that existed were bets on single games that included a spread of points as well as under or over the market spread. It is a handicap where underdogs are awarded extra points. Favorite then gets negative points. Wager becomes successful if the weaker team wins or loses by a smaller score than the point spread.
Outright Bets
This is another category of bet where futures betting concentrate on tournament results in total. This is a preferred option whereby the most probable winner of a competition is backed. The market for such bets becomes available as soon as the final lineup is confirmed of the teams. It also gives one an option to support a nation before the start of the tournament. Outright bets can also be on where a team will finish at the conclusion of a tournament. A popular bet option in this category is predicting teams in top 4 position or those that will be at the bottom. One can hedge their bets as well since they might find it tricky to actually name an outright winner.
Bookmakers provide other markets for increasing wager probabilities. For instance, if one was supporting India but unsure whether the country would win the tournament, the safer bet is to opt for top 4 positions.
Other Bet Options in Cricket
Whether it is the World Cup or any other cricket tournament, there are other options that one can look at for wagering purposes. For instance, player performance, scoring and other smaller details, selections vary as per bookmaker chose but here are some common options found in cricket bets:
Total Runs in First Over
Here bookmaker offers a line where you can predict total runs that would be within a certain range; for instance, if the limit is set at 2.5, if 2 runs are scored, then winning bet is as per prediction.

Method of the First Wicket
One can pick among several options as per the method by which the first wicket would be taken. For instance, Leg Before Wicket, Bowled, Stumped, Run Out and others
Man of the Match
Here one gets to predict who would win the individual award for best performance.
Win the Toss
This is another wager option where a customer can choose who would win coin toss before a game begins.
All such bets and others can be chances for one to make a profit. Many online bookmakers had made these bets and others available during the World Cup tournament. With other matches that are held throughout the year, one can choose among these varied bet options and maximize their wins across different sports betting action.
You can publish this article on your website as long as you provide a link back to this page.