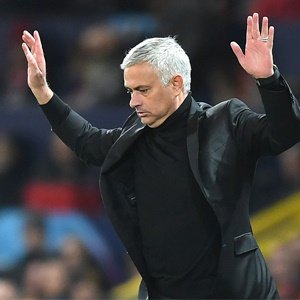 He has not become a bad manager overnight."
"The Special One" Mourinho can take his place as one of management's greats after winning the Champions League with Porto and Inter Milan, and enjoying silver-lined spells in charge of Chelsea, Real Madrid and United.
Is his colourful and controversial glory days as one of the game's elite coaches now over?
Mourinho's time at Old Trafford was heavily laced with accusations the modern game had left him behind compared to Manchester City's Pep Guardiola, and Jurgen Klopp at Liverpool.
In Mourinho's defence, it should be stated he won more trophies in his first season at United (the League Cup and the Europa League) than Klopp or Pochettino have in their whole time at Liverpool and Spurs – indeed they are still waiting for their first trophies in England. However We tend to blame the Manager, but sometimes he's a small percentage in the overall outcomes.
I feel at United some of their professional players are spoilt brats and didn't like being told what to do by Mourinho. So did the players stop playing or turn against him?
Did he really have the support of the Board and club from the beginning, it was rumoured players were stirring it up behind the scenes with Sir Alex and members of the Board.
I like the special one and I still feel he's very relevant no matter what has happened at United, and commentators have stated his methods in training, Tactics were not out of date.
"People talk about his style compared to the likes of Klopp and Guardiola but everyone has a different interpretation on how football should be played. If everyone played the same way as Klopp or Guardiola's teams I think it would be pretty boring after a while with everyone doing the same thing.
"Mourinho is still one of the best in the world."