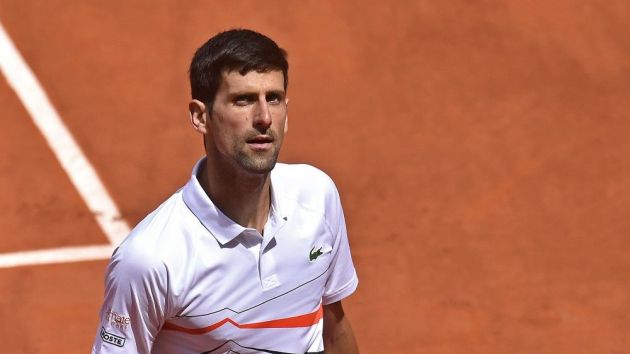 French Open director Guy Forget has responded to criticism over empty seats at this year's grand slam tennis tournament in Paris, amid reports that organisers asked employees to fill them during the event's latter stages.
According to a report by Reuters news agency, staff were asked to fill empty corporate seats for the continuation of the men's semi-final between Novak Djokovic and Dominic Thiem and the start of the women's final on Saturday as a result of scheduling changes.
An email, seen by the news agency, apparently urges event staff taking up the offer to stay discreet, remove accreditation once inside the box and not disclose the matter on social media.
Philippe Chatrier, Roland Garros' main court, was notably short on attendees during the tournament's men's semi-final on Friday between eventual competition winner, Rafael Nadal, and 20-times Grand Slam champion, Roger Federer.
It is reported that the French Tennis Federation (FFT), the sport's governing body in France, then offered its employees access to watch the action in unoccupied boxes during play on Saturday, as the corresponding men's semi-final between Novak Djokovic and Dominic Thiem spilled into the weekend due to poor weather conditions the previous day.
The 2019 French Open was the first where passes for the semi-finals were sold separately, which backfired with the FFT having to refund ticket-holders when inclement weather and a questionable early abandonment of play saw Friday's second match cut short.
In response, organisers are now considering implementing an 'overbooking' system similar to airlines and hotels to ensure that seats are occupied, while Forget moved to defend the tournament's attendance during a post-event press conference.
Forget revealed that the tournament drew a record attendance of 520,000 spectators and was sold out from the first day of ticket sales, but admitted problems with hospitality boxes were ongoing.
"The problem of empty boxes is not a new phenomenon," he said. "We have been working on it for several years. We will try next year to find new ways to fill our boxes, which are empty sometimes. From an economic point of view, we cannot afford today to refuse these partners… who choose to consume the tennis in a different way.
"That is why we are trying, with our partners, perhaps to put in place for the next year a kind of overbooking system, as is done today by airlines or hotels, so that they can bring some of their customers in the first part and others after lunch."
Roland Garros is undergoing serious redevelopment, with the newly-built Court Simonne-Mathieu opening this year, and plans to introduce floodlights to the venue's four main courts from 2020 to allow for matches to continue later than the current 9.30pm curfew.
Philippe Chatrier has also undergone initial renovations to allow for a retractable roof to be installed in time for next year's French Open.
FFT president Bernard Giudicelli added: "If we only sell general admission tickets with no hospitality, the very economics of the tournament and, even beyond the tournament, the economy of the Federation, would be affected.
"I'm not sure that we could offer prize money identical to what we are doing today. I am sure, however, that investments in the stadia couldn't be secured. Remember this figure: between 2008 and 2021, it is €500 million that the Federation will have invested of its own funds, without any public support, to modernise these stadia."