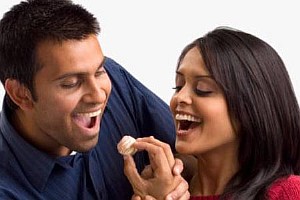 This article was last updated on June 18, 2022
Canada:

Oye! Times readers Get FREE $30 to spend on Amazon, Walmart…
USA:

Oye! Times readers Get FREE $30 to spend on Amazon, Walmart…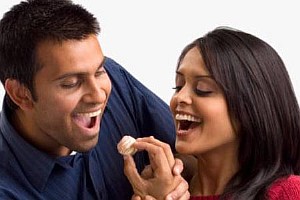 With sexual fantasies giving a much-needed kick to your sex life, it's a common practice for couples to harbour these desires. But when it comes to sharing them with their respective partners, a lot of couples feel apprehensive about baring their soul.
Naughty or child-like, wild or porn-inspired, simple or out-of-the-box, the innate nature of sexual fantasies varies for different couples. But unless you share them with your lover, it's futile to expect that they can bring changes to your sexual paradise. Couples also need to realise that there's nothing wrong in harbouring a sexual fantasy as it's absolutely normal.
Gitanjali Sharma, a relationship counselor explains, "You can directly communicate to your partner about what's on your mind on a particular night. But your fantasy is not attached here. So an appropriate way to make fantasy sharing creative is to give small hints, signals and signs for your lover to catch. This way you would neither feel shy nor will it appear that you are directly asking for something. At the same time, an atmosphere will be created and your message will be conveyed. Consequently, your partner would be aroused too."
Partners who feel shy expressing their sexual desires might not get the desired pleasure in bed. So it's important to exchange these sexual talks with your partner and make it a normal feature of your relationship.
Giranjali further adds, "While sharing or expressing your sexual fantasies, do not send out the message that it's your need and your partner has to perform them like an obligatory duty. Make an effort to arouse the same desire in them as well, so that both of you will be at same wavelength while performing the act, which is more pleasurable.'
Shedding all inhibitions and making fantasy sharing a simpler task in a relationship, we suggest some easy ways out to open up with your partner…
A recorded tape can say it all : You would have seen this in Bollywood flicks, but a romantic message recorded in your voice can hit your partner's moan zones the way you want it to. If you feel shy narrating your fantasy in front of your partner, just record it and as soon you proceed towards the bedroom for an intimate session, play the tape and let the passion be felt like never before.
Expert tip : Dr. Anupam Randhawa, a clinical psychologist says, "It's a great experience to listen to your mate's voice and when the message being heard is sexual in nature, it's an icing on the cake. But make sure that while recording, you don't end up with a long message because it may not sustain your partner's interest. So, keep it short, spicy and say exactly what you feel."
Nothing beats the visual medium : Actions can say a lot more than what you think. So make the most of them. If you're hesitant in communicating your sexual fancies, just seek help from a visual medium. Either pick certain scenes from a movie or let the not-so-realistic porn convey your desires to your partner.
Expert tip : Dr. Amita Mishra, sex and relationship expert shares, "It's evident that watching erotic videos can give a much desired push to your sexual senses and leave you craving for more. Sharing your sexual fantasy through a visual medium adds more joy to you lovemaking session. You can even perform the act while the video is being played simultaneously to make it more stimulating."
Aphrodisiacs are in : You might have been cooking dishes that your beau loves, but if you wish to derive benefit out if it, think beyond! Use a lot of strawberries, cherries, kiwi, cream, nuts, red jellies and mango slices to tempt your partner and throw hints that you are charged up for a steamy romp.
Expert tip : Dr. Medha Sharma, a relationship counselor opines, "Whenever you step out of the closet and are creative, it will always add to your sexual bliss. Let the ingredients and the flavour of the dish highlight your sexual desires and then it's for your partner to figure out that you're looking forward to a night of passion."
Say it in bits and pieces : For individuals who aren't extroverted by nature, it might appear to be a tough task to say everything about their sexual desires at once. So try dividing the entire episode into small parts and let the messages be conveyed to your partner after short intervals throughout the day.
Expert tip : "As you continue sharing tiny features about your sexual fantasy with your partner throughout the day, it will also act as an add-on to their mood. As they sum up all the messages, they will have a clear understanding as to what you expect from them, thus guaranteeing a gratifying act," feels Dr. Randhawa.
Let your gestures do the talking : Remember that your body language can reveal a lot about you, which you may not put across in words. At least when it comes to letting your partner learn your fantasies, this is the ultimate weapon, where your body says much about what you expect in bed.
Expert tip : "Passing sexual hints is an effective medium to communicate what's running through your mind. Make sure that you are articulate enough in your moves to make your partner understands and catches the right signals,' suggests Dr. Amita.
A written letter below the pillow : The idea may seem conventional, but if your sex life is going through a rough patch, it may be a blessing in disguise. When nothing else seems to be working, the best way to converse with your partner is through written words. And not to forget, you can be over-expressive too while penning down your sexual desires.
Expert tip : "Love notes with naughty messages and your sexual fantasy written down in detail can serve the purpose. Though saying it verbally casts a different impact altogether, but if you play well with your words or try being a bit poetic in approach, it can certainly bring ultimate pleasure," states Dr. Medha.
You can publish this article on your website as long as you provide a link back to this page.