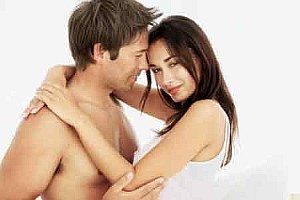 This article was last updated on June 18, 2022
Canada:

Oye! Times readers Get FREE $30 to spend on Amazon, Walmart…
USA:

Oye! Times readers Get FREE $30 to spend on Amazon, Walmart…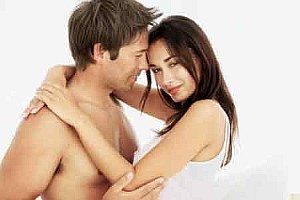 Not very often does one get the opportunity to spend extended lovemaking time with their lover, but when such rare occasion does arise one should make it a point to keep it enjoyable as well as enduring.
Enduring a sex marathon can take a few hours or longer if the situation demands it, and many times it could go all night.
Thus, to keep oneself in good form, even the most virile and energetic must rest and rejuvenate, reports Fox News.
Before embarking on your sex marathon, it is better to be well-fed (but not too well) with food that releases energy slowly (such as grains and low GI carbohydrates) and be well hydrated.
And here are some tips on enduring a sex marathon:
Don't orgasm
You can do this by choosing positions that provide less stimulation – because everyone is different, only you will know what these are for you. Change positions if you feel like you're losing the power of your drive and erection or getting too close to orgasm. Bear in mind that having an orgasm isn't the end of the session and you can take a rest before you continue. This is a good time to experiment with positions that you may not have tried with your partner.
Pleasure her to keep the focus off of you
If you do happen to need a rest while enduring a sex marathon or you do orgasm, you can easily shift the focus off of you and onto her. This can include cuddling, fondling, massage, general touching, and kissing. A rest does not have to be totally sexual in nature, and it is just as nice to make love for hours as it is to just touch each other in nice ways – or invent new ways of loving.
Don't drink too much
Alcohol is known to be a relaxant and can be a wonderful addition to the time you share with your lover. In saying that, after two or more drinks, alcohol lowers a man's ability to achieve and maintain erections, and can trigger an inability to orgasm for a long time. Alcohol also has sedative effects – it could cause you to fall asleep easily. Drinking can also encourage unsafe behaviour. Drinking too much alcohol will not help enduring a sex marathon.
Get creative
While enduring a sex marathon, you can introduce sex toys like vibrators, beads or sex paraphernalia such as whips, ropes and blindfolds. Food is also a great diversion and pleasure- ice cream, chocolate sauce or whipped cream are great. Get creative – you can draw out the process for quite some time with some very lusty teasing using these objects.
Keep lube handy
One of the main problems of sex play for hours could be dryness, so keep some good quality lubricant handy, one that tastes nice and is non-greasy. A glass of water nearby is also going to be useful, not only to rehydrate but to moisten your mouth.
 
You can publish this article on your website as long as you provide a link back to this page.