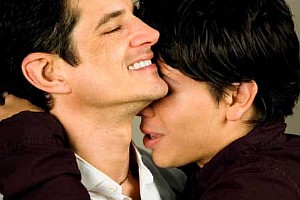 This article was last updated on June 18, 2022
Canada:

Oye! Times readers Get FREE $30 to spend on Amazon, Walmart…
USA:

Oye! Times readers Get FREE $30 to spend on Amazon, Walmart…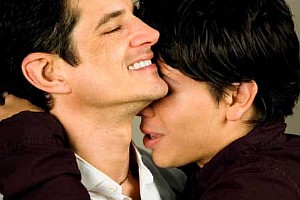 Twenty-one-year-old Ashok Singh finds it difficult to study or work as his mind is flooded with sexual images most of the time. Urvasi Thakur, a homemaker, wakes up early to clean her house and does it again after her husband leaves for office.
Both Singh and Thakur are unaware that they are victims of Obsessive Compulsive Disorder (OCD) though the nature of their individual problem differs. A new study points to these gender differences among men and women suffering from OCD.
Urban, educated men are more prone to sexual obsessions as compared to women, who have higher chances of being compulsive cleaners. Also, men see early onset of OCD as compared to women, says the study conducted by four doctors at the Department of Psychiatry in the G.B. Pant Hospital.
"It is considered to be a common psychiatric problem. But there is a slight behavioral change as compared to men and women," said R.C. Jiloha, head of the psychiatry department.
Jiloha, who was one of the doctors involved in the study, said: "Men see OCD at an early age and are thus less likely to be married. It is commonly seen that they have sexual obsessions, whereas woman think of cleaning and washing all the time."
The study was conducted among 66 patients who had attended the OCD clinic in the department of psychiatry in the G.B. Pant Hospital and associated Maulana Azad Medical College between December 2007 to October 2008. While 31 were men, the rest were women.
The study, published in the Delhi Psychiatry Journal, said while men start showing symptoms at the age of 19, women get OCD at 23.
It is usually because they don't recognise the symptoms and come to the hospital late, said Ashish Khandelwal, who was also involved in the study. "Men usually come to us at the age of 24.35 and women at the age of 27.34," he said.
He said the study showed most patients were from an urban background and educated. Many were students – 48 percent of men and 17 percent of women. Around 55 percent of women were homemakers, the study said.
It found that 64 percent of men who had OCD showed aggression, while 38 percent had sexual obsessions. In case of women, 82 percent were obsessed about contamination.
"Most men think of sex. But if they think about it all the time even when they are doing something else then it is called OCD," Khandelwal added.
"In our culture, we think that sexual matters do not apply to women, so even if they think about it, they do not come forward with the problem. But as cleaning, arranging, washing and checking are considered women's jobs, most don't realise when it has become an obsession for them," he added.
"People should recognise the signs if their problem gets out of control, poses a problem in their daily lives and is no longer normal," said Khandelwal.
Men are more likely to have a higher rate of social phobia, tic disorders, sexual disorders, hypochondria and psychosis while women have a significantly higher rate of depression and panic disorder.
Jiloha said there is no exact reason for the onset of OCD. "There are many factors – development and training as a child, bio-chemical changes in the body or it could be a genetic problem," he said.
"Such behaviour stems from buried obsessions and compulsions. Some people are able to take care of their depression but for some it manifests in different ways. They take it out on themselves," he said.
"We can control the illness and in some cases, people have been able to get relief from their obsessions," he said.
"If people ignore it and live with it, it could have a bad impact on their personal lives," Jiloha added.
You can publish this article on your website as long as you provide a link back to this page.