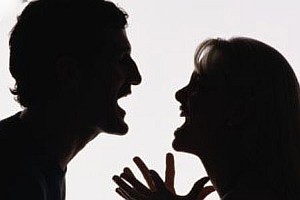 This article was last updated on June 18, 2022
Canada:

Oye! Times readers Get FREE $30 to spend on Amazon, Walmart…
USA:

Oye! Times readers Get FREE $30 to spend on Amazon, Walmart…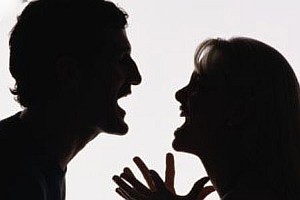 Rare are the cases that after tying the pious knot, a couple can stay happy ever after sans any complaints from each other.
Almost in every relationship, both partners have certain likings and disliking towards each other, which often become the root cause for their conflicts and arguments.
These characteristics can vary from one's routine habits, sexual behaviour to way of dressing, way of talking etc. In every relationship, there comes a point when you can't stand these things in your mate and you would make every possible attempt to change them desperately.
We spoke to married couples to know the things they would wish to change in their mate to let them enjoy the desired marital bliss…
Men want to change in their women
1. She is very vulnerable : Men often complain that their female is defenseless and gets easily influenced by other people's views without actually applying her own brains. 29-year old Raj Khanna, a bank manager says, "My wife is such a vulnerable creature that she gets easily manipulated by anybody. She would take certain decisions in haste without giving it a single thought and I would seriously want her to change in this regard."
Expert talk : Dr. Amita Mishra, a relationship counsellor says, "Women mostly depend on their husbands for the decision making process, but at times, they need to act a bit more matured and responsive taking her own decision sans inhibitions. Though she can always consult her man, but overall, she should not get persuaded by anyone and everyone's viewpoints."
2. She is pessimistic : Women in general are more thoughtful, let anxieties run through her mind and would not take like for granted. All this contributes to her negative approach towards life and men don't find it a great thing in their beloved. 24-year old Gaurav, an MBA student quips, "I won't say that one should be over confident all the time but at least have a positive outlook towards things in life. My girl seems to believe in looking at the dark side of the things in life and I've been trying since last 3 years to change her approach towards life/things but she needs to grow up on her own."
Expert talk : Psychologist Dr. Ratan Kumar states, "Pessimism is a quality that no one would like in his/her mate. Since men look up to their female partner for emotional support, a negative approach towards life is likely to irritate him. It's essential for women to open their minds and accept things positively, which in turn will bring happiness to their relationship too."
3. She is disorganised : It may sound a little weird to call women by such tag but men do criticise their female partners on these grounds. Though disorganised here doesn't imply being unsystematic but it's about taking lot of things into consideration rather than focusing on one. 32-year-old businessman Vinod Ahuja shares, "I don't understand why women can't plan things in a proper order. It irritates me when my wife does things without any planning. While doing one task, she has something else on her mind and the moment she is into the second task, a third thing would start taking tension about some other thing."
Expert talk : Dr. Shivani Gupte, a clinical psychologist shares, "Multi-tasking is something which is synonymous with women, but there is little difference between multi-tasking and being confused. Women who think on ten topics simultaneously and are not focussed on one end up ruining it all. Ideally, women should plan out things in a way where there is only one thought running through theirs mind at a given time," adds
4. She can't take orders : Women are commonly believed to be more composed and they know how to maintain their calm while taking orders from in-laws or husband at home or boss at place of work. And any instance of her inability to take orders gracefully would annoy a man. Hitesh Verma, a call centre employee says, "My girlfriend is quite extrovert and every time you tell her to do something, she has to refuse at the first stance and later she would do that thing happily. This inability of not taking orders without getting angry could act too serious, as it would affect her chances of earning a good living and good reputation for herself."
Expert talk : Dr. Anil Rawat, a marriage counsellor suggests, "This is the most common complaint that men have. Especially in sex-related issues, where women object to certain sexual acts and later agree to perform them. This is practically not a good practice, as it may turn off your mate and they will feel hesitant to approach you the next time. So, it's better to be a bit more receptive and not act rigid towards everything."
Women want to change in their men
1. He doesn't like socialising : If you are a party babe and your man likes being in isolation, it can be a serious mismatch. Women often grumble about their man for not being a social animal and this in turn reduces their chances of knowing each other better. 33-year old PR executive Neena complains, "I love partying and attending social gatherings but my husband knows well how to spoil it all. Ask him anytime to visit a relatives' place and he is quick to refuse and I hate this like anything. If this continues for a little longer, I know we would completely get detached from our circle of friends and I personally hate being isolated."
Expert talk : "Men are reluctant to socialise as they find private time with their mate to be more beneficial. But they should understand the importance of spending quality time with their partners while being with other people and also expanding their social circle. They should go out often together, as it helps bringing them closer and they can know each other better," adds Dr. Amita Mishra.
2. He is least bothered about himself : Its official! Women aren't the only ones who likes being tip-top when it comes to making an impact. They would love their male partners to act in a similar way and be more concerned about their grooming. Kanika Vohra, a housewife asserts, "The only thing which I would want to change in my hubby is to push him to a salon and get a makeover done. I mean, it's been ages he has changed his hairstyle or gone for a grooming session despite knowing that I love trying different looks. I hate the way he would dress up in same boring way all the time and that outdated hairdo irritates me even more."
Expert talk : "Remember your partner loves the way you behave and also the way you look. Thus, it's essential that get a bit more creative with your physical appearance. Women are very particular about their outward appearance and they expect their partners also to be equally devoted. Men should respect these concerns and try to be more attentive towards these demands from their woman," advices Dr. Ratan Kumar.
3. He isn't experimental at work : You would rarely find women taking interest in their hubby's office work rather they mostly crib about the workplace tensions. But today's women like being a part of their man's professional life too and find it disguising if the man is acting like a dud at his place of work. 30-year old Meeta Sethi, a teacher by profession narrates, "I am a career oriented woman and I would love my partner to be equally enthusiastic about his work. But sadly my better half likes to play safe. Whenever he talks about his office work, I get a feeling that he is not keen to take any risks with his work related decisions and neither he is interested to experiment with new ideas at work."
Expert talk : "It's rightly said that behind every successful man, there's a woman. Therefore, no woman can tolerate a male partner who isn't a smart professuional. Women may not interfere in your routine office work, but she expects her man to be creative and innovative, as she believes in trying out newer things," feels Dr. Shivani Gupte.
4. He is not romantic : Women want love and they can go to any extent to keep up the romance quotient live in their relationship. But they often complain that the male partner is keener on other things like a sex quickie and gives less importance to love gestures. A web designer by profession, 29-year-old Sonia states, "I don't find public display of affection a bad thing if you're in a relationship but my hubby prefers being reserved and won't even hold my hand while in a public gathering. Also at home, he would hardly take an initiative to love me or kiss me; all he would expect is some bedroom action."
Expert talk : "Loving your partner is one thing, but expressing it holds much more importance. Men must be more romantic and let their gestures do the talking. The exchange of romantic signals will not only strengthen their bond, but also create a better comfort zone for sex," shares Dr. Anil Rawat.
 
You can publish this article on your website as long as you provide a link back to this page.