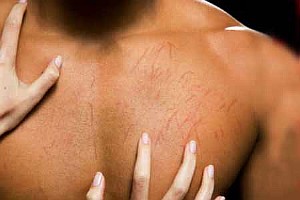 This article was last updated on June 18, 2022
Canada:

Oye! Times readers Get FREE $30 to spend on Amazon, Walmart…
USA:

Oye! Times readers Get FREE $30 to spend on Amazon, Walmart…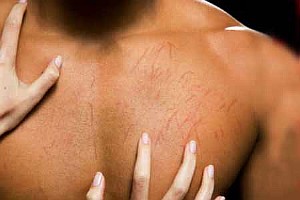 When Simran started dating Rohit, she found him to be an aggressive, but a fun-to-be with lover who did everything to rock her sex life in bed. But by the time they ought to speculate marriage, she realised that he wasn't a normal man with normal sexual desires.
Rather, he was a sex-addict, whose wild sex etiquettes and voracious hunger for physical intimacy was having a negative impact on their life together. Failing to cope up with his overtly insatiable sex drive, known to the world as 'Satyriasis' or 'Don Juanism', Simran had no option but to part ways with her beau.
Even for males, there's a chance that you maybe hooked to a 'nymphomaniac', who appears as – 'a loving girl for you' in the beginning. But by the time her 'sex-kitten' avatar comes to the fore it's already too late to pull up your socks. Dr. Sameer Parikh, a psychologist, defines sex addiction as a situation, "When having sex is seen as one's sole priority, leading to a neglect of the other important facets of life (e.g., working, socializing, and sleeping), an addiction or compulsion to sex. Sexual addiction and compulsivity include, any sexual behaviour which is "had" or done in an obsessive, uncontrollable, and/or irrational way that becomes self-destructive. People with this diagnosis feel, and indeed may have, little or no control over sex, and are required to go through psychological therapies and medication in some cases."
So, before you get into involved with a sex maniac, here are a few cues to help you know if you are clinging onto a sex addict or a nymphomaniac. However, remember that these are just cues and not a yardstick to make or mar your relationship.
He's a sex-addict if …
1. Normal lovemaking session? Not for him!
He usually complains about the lack of variety in his sex life with you. Normal love making sessions never satisfy him as he demands hard core porn-star type moves and grinds. He finds bliss in numbers, be it the number of abnormal sex-positions or the number of times he wants to climax in a single night…all hinting towards his out-of-control sexual problem.
2. He's leading a double life
Do you doubt he's having a liaison with someone else only to seek sexual gratification? Do you feel cheated in his company? Does he hide his 'self-help' acts from you, only because he is going overboard with them? And despite repeatedly telling him, he simply can't control his sexual urges.
3. He constantly digs into sexual stuff
No, we are not talking about men who take pleasure in watching occasional porn or reading sex write-ups and looking at photographs, but a man who is pre-occupied with X-rated stuff even at times and places where it's strictly avoidable. It's only X-rated movies that he is interested in most of the times. If his browser history reveals out and out porn sites in chronological order and his mail box is filled with invitations from adult dating sites …you have all the reasons to watch out for.
4. Sex on his mind!
In his diehard pursuit of sex or romantic relationships, he is neglecting his social, professional and spiritual responsibilities and development. Even the extreme fear of being inflicted by STDs is no hurdle in his sexual escapades…then you should know he's an addict.
5. He's a runaway guy!
Does he usually try to get away from you after having sex? When he desires, he wants a roller-coaster session but soon after it's over, he's filled with guilt of getting physically close to you. This sense of withdrawal is due to his awareness about the compulsive craving for sex which he fails to curb.
6. Legal troubles? Who cares!
You caught him talking over the phone in an indecent (sexually explicit) manner with someone. You get to know of some legal allegations against him for anything – ranging from having a romp at an illegal place or with someone like a prostitute or a minor. You might even find him engaging in offensive activities like voyeurism or exhibitionism. If even the prospects of getting into legal trouble fail to stop him from exercising his sexual prowess, you should be aware that you are living with an addict!
7. He's getting cynical by the day
Together with the above mentioned clues, if you find your guy living with intense negative feelings of guilt, shamefulness and remorse, the extent of being suicidal, it's only because he can't stop himself from doing what he knows is wrong not just for him but also for his loved ones.
She's a nymphomaniac if…
1. She's a spotlight hog
Nymphomaniac women need attention from more than just one person. She can go to any extent to be a man-magnet. So, beware if your partner is all over your friend, colleague, boss or any new male for that matter.
2. The world is sex-starved to her
That's the notion she lives in. To a Nympho, no one is oversexed, only undersexed! And she is the only one on planet Earth to satiate the sexual hunger of every sex-starved soul.
3. She's always in a relationship
Her past reveals one continuous series of relationships, overloaded with sexcapades. And the reason why she's never single is that she can't stand being alone.
Moreover, each one of her former boyfriends is stark opposite from one another, hinting towards the fact that she's not looking for that certain someone special, but for that certain anyone.
4. Sex, sex every where
No matter what you say to her, she will only decipher a sexual meaning or connotation from it to satiate her urges. She'll attach every thread of conversation with eroticism finally leading to sex.
Even your passive behaviour is no resistance to her over-charged self pouncing upon you.
5. Sex is a drug
Yes, to all her ailments, anxieties and problems the only medicine that works best is – sex. She just can't get over it. Knowingly most of the times, she fails to get over that compulsive compelling to get you into bed.
6. Too much, too soon
That's her expectation from the relationship and when we say this, we mean only her physical demands. While a normal girl is still happy with kissing and cuddling, she is already burning with a burning desire to be in bed with you…with her ruling the roost, of course!
7. Deny her and see!
Every man goes through certain 'low-drive' days, when he just fails to reciprocate his gal's passion and makes lame excuses for the next time.
But dare to deny a nympho and she'll touch the extremes of behavioural patterns, including a severe spat, depression and an acute sense of withdrawal from everything around her. Extreme suicidal tendencies will get more severe.
Expert advice:
"It is impossible for sex-addict themselves to realise the need of treatment for his state of being. In such a scenario, it is the prerogative of the other half to deal with patience and convince him/her to meet an expert for advice. Lack of treatment can not only expose the addicts to acute embarrassment, but also land them in legal troubles and wrong relations, especially in the case of women," explains physiatrist, Dr. Aruna Broota.
 
You can publish this article on your website as long as you provide a link back to this page.