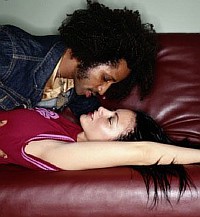 This article was last updated on June 18, 2022
Canada:

Oye! Times readers Get FREE $30 to spend on Amazon, Walmart…
USA:

Oye! Times readers Get FREE $30 to spend on Amazon, Walmart…

When there's no dearth of sex-education today, most lovers are usually quite well-read before hitting the sack.
From guides, books and Internet journals to seeking help from gynecologists, sex-experts and of course their own friends who have been there and done that…they leave no stone unturned to keep their sexual-knowledge up-to-date.
Despite all their efforts and door-knockings to seek the best of sex-lessons, there's still one source that partners often tend to ignore, leading to major goof-ups on D-Day. But who's he? Well, it's none other than your own partner.
"Agree or not, but there are a number of things a man can teach a woman and vice versa, when it comes to making love, " says relationship expert, Radhika Saini.
So, here's a low-down on lessons that you can learn from your partner…
From your man
To initiate: This is the best lesson a woman can make to learn 'how to love' from her man. While most women hold themselves back while making love, men get into a pro-active mode to set the ball rolling. So, learning to take charge to tread the way to sexual gratification is the most important lesson that a woman can learn from her man. Don't forget that men love witnessing their meek kittens transforming into a sex-Goddesses all set to control them.
To experiment : This is another territory where men usually score brownie points, while women lose out. From trying newer techniques to getting their hands on new positions and places, men are more open to embrace change, while women usually stick to a boring routine, which only adds to the monotony to their sex life. So, if women can learn to shun their inhibitions the way their man does and open-up to take a newer plunge whenever boredom strikes their sex-life, sexual-gratification of both the partners will never remain unachievable.
To enjoy first and then evaluate : Women have a tendency to become critical of everything that a man does to her. Be it a new move in bed or a position of love-making, she usually dons the thinking cap and starts dissecting the act mid-way on grounds of health benefits, apprehensions, accessibility, her ease and comfort level. This kind of criticism chains the man's prowess and progress in love-making and ultimately mars overall sexual pleasure. On the other hand, men believe in going with the flow and leaving the entire thinking and evaluating part for the end.
To share : From discussing their performance to sharing fantasies, men don't have any qualms about opening up before the woman they love. They love to hear how they scored in the act and at the same time are totally at ease while sharing their wildest of fantasies with their woman with a hope that they will be fulfilled. However, women have a long way to go till they can be totally transparent in bed. Sometimes it is the fear of rejection, while at others, it is their bad habit of talking mid way during sex that often keeps a woman under wraps in front of her man. But gals, there's always a scope of improvement. Sharing what you liked, disliked, want more of and never again with your man, will only make it easier for you to him to pleasure him and ultimately guarantee you sexual bliss.
You can publish this article on your website as long as you provide a link back to this page.