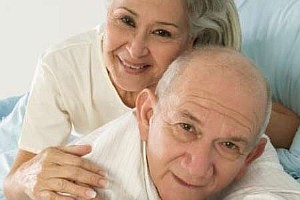 This article was last updated on June 18, 2022
Canada:

Oye! Times readers Get FREE $30 to spend on Amazon, Walmart…
USA:

Oye! Times readers Get FREE $30 to spend on Amazon, Walmart…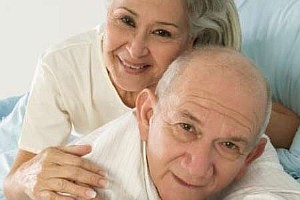 Whether you're 80 or 18, everyone just needs to be loved! Let's discover how notions of love expand and how falling in love has lost its retirement age!
We're living in a world where the age span of love is rising. From teenagers who are being told, 'How to be a Perfect Kisser', to middle-aged women who figure out '10 Ways to Please your Man in Bed' from magazines, and old couples who are advised on '20 Ways to Better Loving' – can anyone ignore love at any age? Why, even author Gabriel Garcia Marquez said, "I would prove to men how wrong they are to think that they stop falling in love as they get older, since they actually start getting older as soon as they stop falling in love."
Says relationship guru, Dr Rohit Juneja, "We're expanding our notions of love and are finding new expressions to show it; this makes us energetic and lively. The increasing divorce rate, in a way is healthy, because that shows that people don't want to be in loveless relationships."
Finally, the pursuit of love is making us get out of our comfort zone.
Desire to love: When you're 14, you don't need a reason to be in love. The love gurus have marketed love in every space of a youngster's life. At 14, for Vandana Sareen, boys are a fascinating subject. "We can't stop talking about guys. I'm in love with a boy in my class. At my age, the pressure to fall in love is intense. I don't know the difference between attraction and love yet. So, I'll just experiment."
For youngsters in the love market, it's about experimentation and glamour. Says psychologist Anu Goel, "Love in the teens is dreamy." There's an openness in the post I-pill generation. Explains marriage counsellor, Dr Kamal Khurana, "It's more fairy-tale and fantasy-like, where they think that everything is possible."
Young love
Spring is in the air; There's magic everywhere; When you're young and in love — The Marvellettes, American band
Maintenance of love : "There's hardly any maintenance required; love comes easy, and also goes easy," says psychologist Goel. "Women are more upfront in expressing love, which is all about deep intimacy, sexual longing and exploration fuelled by a consumer mentality," says Radhika Chopra, a sociologist at Delhi University. When you are young, and you fall in love, it's an illusion. For singer Hard Kaur, "Love is understanding… it's about making pancakes at three in the morning!" Why, even Rakhi Sawant is trying to look for love on India's national television. "I feel the need to find love and share my life with someone."
Middle-aged love
Love gets me every time my heart changed my mind – Shania Twain, singer
Desire to love: Even Google doesn't have a clear description of love for a middle-aged person! You're supposed to be looking after your babies and making a success of your career or having great sex outside marriage! This is the most vulnerable group; 'settled' couples feel 'unsettled', and divorce isn't uncommon, as most feel there's still time to find love. Says relationship expert Dr Rohit Juneja, "These are people living lives in quiet desperation. They want to break free. So, they start by having affairs. Monogamy is the monopoly of one individual, which leads to monotony."
Says author Kishwar Desai, who met Meghnad
Desai when she was 47. "Love happened to me. We share everything and have a deep sense of bonding!" Dr Avdesh Sharma says, "You cannot imagine how unhappy mid-lifers are with their marriages. When they meet attractive people, the chemistry is lethal. There's a craving for deep emotional intimacy in this group." So, what do men and women look for in love at this age? Says Anu Chadha, 52, accessory exporter, "I'm looking for love that is serene not heady and hip-hop." Sanjeev Khatri, VP, Queen's International Travels, believes, "Being in love makes you vivacious. For men, it's to be with someone who is emotionally and sexually attractive."
Maintenance of love : Growing up doesn't cool off desire, rather, it fires it up. "Love is about intimacy, appreciation and communication. Remove your conflicts," advises Dr Juneja. Meera Bhardwaj, a recently-married Delhi University lecturer at 42 feels, "Keeping love alive is about indulging in small romantic gestures, giving compliments and showing gratitude."
Old love
I wanna make you smile/ Whenever you're sad/ Carry you around/ When your arthritis is bad/ All I wanna do is/ Grow old with you – Adam Sandler, actor
Desire to love : Don't just blame Viagra; the desire to find love is intense at 62 for Col Raj Khanna. He says, "I lost my wife some years ago and was looking for friendship. So, when I found love for the second time, it was more about sharing." Dr Avdesh Sharma, psychiatrist, opines, "I've had men come to me, who have spouses who don't want sex. There are a lot of mismatched couples looking for emotional fulfillment. The solution is to find newness in your daily routine."
Maintenance of love : At 77, Mehtab Singh's definition of love is, "Loving stays young; the body grows old. Love can give you a glow even in your 70s." Says Dr Kamal Khurana, "Many people face the empty nest syndrome, so love in this stage has to be supportive." The need for physical intimacy is reflected in the attitude of 60- plus men in Joggers' Park, where conversations revolve around sex! Says Dr Raj Bhrambhat, sexologist, "There's new hope with Viagra. Men want sexual gratification even after 70. There's no age for love and sex. It can happen anytime."
You can publish this article on your website as long as you provide a link back to this page.