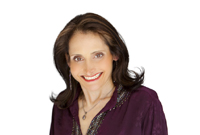 This article was last updated on April 16, 2022
Canada:

Oye! Times readers Get FREE $30 to spend on Amazon, Walmart…
USA:

Oye! Times readers Get FREE $30 to spend on Amazon, Walmart…
Question:
I Travel Frequently And Don't Have Time To Meet A Partner – What Do I Do?
My focus in the last several years has been my education and career. At this point, I'd like to also focus some effort on meeting Mr. Right.
While I absolutely love my work, it does involve some travel. My trips tend to be frequent, but also very short. As my short trips usually only allow me to spend time working, many times I'm leaving a city having only seen the inside of the airport, cabs, conference rooms, and hotels.
Do you think my travel may be hindering my search for Mr. Right?
Answer
I appreciate your realization that you need to bring the same focus that you've had on your career to your personal life as well.
As you've seen, focused effort and investment of resources supporting your goals tend to lead to positive outcomes. Given that the trips, while frequent, are also short (hopefully allowing you to focus on your personal life in your home town after hours), below are some tips to optimize your possibilities during your limited downtime while traveling:
1) Instead of viewing those inevitable travel lines (checking in, customer service, security, dining establishments, hotels, cab lines, etc) as wasted time, turn lemons into lemonade and seize the opportunity to confidently and warmly initiate conversations while in line.
2) Do the same with your plane/train fellow passenger—you never know! The gentleman or lady in 5C may be (or know) a great person to meet … and people generally tend to be less guarded while traveling and outside of their day-to-day routines and responsibilities.
3) Instead of ordering room service to bypass solo dining, seize the opportunity and eat in the hotel restaurant (or even check out local restaurants, including potential communally-served eateries); who knows who you might meet if you appear approachable and accessible (eye contact helps; gluing your eyes to your reading material while eating does not).
4) I know there is an established avenue for fellow Mensa member "greeters" in different cities throughout the country enthusiastic about lending a local ear/eye—find out if different associations (both professional and otherwise) you are affiliated with have a similar program.
5) Consider contacting your alumni association prior to travel to see if there are any special alumni events happening at your destination during your planned travel.
6) Networking opportunities while traveling can serve a dual purpose with respect to meeting people for your personal life. Shared professional and educational background may serve as a great foundation for strong relationships.

Brief Bio.
Jasbina Ahluwalia is an Indian-American attorney turned entrepreneur, Relationship Expert, Radio Show Host and Matchmaker / Dating Coach.
She is the Founder & President of Intersections Match, the only Elite Personalized Matchmaking & Dating Coaching Firm in the country serving Selective Singles of South Asian descent Nationwide in the U.S.
Jasbina is also the host of Intersections Talk Radio, a monthly holistic lifestyle show – conversations with published authors/experts on relationships and health and wellness.
For more information, please visit www.IntersectionsMatch.com. Feel free to submit a Question to be considered for this column to Jasbina directly at Jasbina@IntersectionsMatch.com.
You can publish this article on your website as long as you provide a link back to this page.