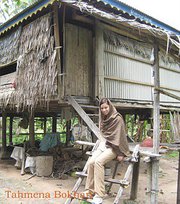 This article was last updated on May 19, 2022
Canada:

Oye! Times readers Get FREE $30 to spend on Amazon, Walmart…
USA:

Oye! Times readers Get FREE $30 to spend on Amazon, Walmart…
I recently read an artice written by the Dalai Lama regarding the commonalities of good values in all religions and faiths. I have to agree with what he said. You can read my very candid thougts below and read his article at
http://www.nytimes.com/2010/05/25/opinion/25gyatso.html.
When we begin to look at various faiths and work with diverse peoples from around the world, as is in my experience, one finds many commonalities in basic core 'good' principles hidden among the many differences in how these principles are taught, expressed and practiced. While I was in Southeast Asia, I was truly inspired by those of the Buddhist faith to practice qualities of selflessness, self actualization, compassion, integrity, and most importantly genuine peace from within. These are traits I know are taught in Islam and also in Christianity, Judaism, Hinduism, Sikhism, and so on. Similarly, I have learned from people of the Jewish, Hindu, Baha'i and Islamic faiths as well as others about the realization and practice of various 'good' principles. I believe that we must focus on these commonalities. I agree that harmony among the faiths is necessary for peaceful coexistence in our current globalized world. Most importantly, I believe the problems we are seeing today in the world stem from a lack of recognizing commonalities and lack of openness to different expressions of the same 'good' principles, sometimes even among the sects of the same religion.
As a community worker who has had the privilege to work alongside peoples of diverse faiths, histories and backgrounds, I have often noticed the focus on differences and less celebration of the commonalities. However, I have also noticed that when open, safe, positive and well-facilitated cross-faith dialogues and interactions did take place, something magnificent would happen among people and their communities. Individuals would learn from a variety of sources, the possible ways to practice and embody those same good principles. The people would say that they actually walked away with renewed hope in their own practice of their faith while having broadened their horizons. They felt better about themselves and about each other. I would argue that they walked away towards a stronger experience of self-actualization (a concept discussed significantly by Abraham Maslow in his theory of the hierarchy of needs). This contradicts the criticism we sometimes hear that intermingling would only lead to dilution of values and decreased integrity in faith. It does, however, support an idea I have often promoted in my social work, that it is when you are among diversity, when you are faced with new ideas, new cultures, new environments and new challenges, that you truly get to know yourself, to develop yourself, and get to have an opportunity to demonstrate all of your 'good' values.
It is in everyone's best interest, whether you are a head of state or the average villager, whether you are Muslim or Jewish, whether you are living in the west or east, and whether you are religious, spiritual, atheist, or agnostic, to create a culture of openness. If an individual feels (or community demonstrates) a lack of openness to diverse expressions of the same 'good' principles or willingness to work together, then I challenge those individuals/communities to find out why. In fact, I challenge every individual to question him or herself, to work on yourself from within, something only you can do, to discover what is behind your fears and your perceived threats, to work to relieve yourself of any hurtful, hateful, or negative baggage that is interfering in your personal level of peace. I feel it is the responsibility of every global citizen to do so and to support others in doing so.
About the author


Tahmena Bokhari in Cambodia.
For more information see http://tahmenabokharisoutheastasia.blogspot.com/
Tahmena has spent time in monasteries in Southeast Asia to understand Buddhism and in her capacity as a social worker, she has worked with the people of this faith.

You can publish this article on your website as long as you provide a link back to this page.