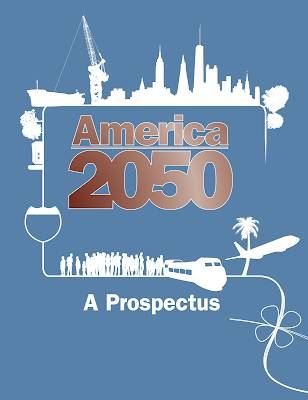 This article was last updated on September 8, 2023
Canada:

Oye! Times readers Get FREE $30 to spend on Amazon, Walmart…
USA:

Oye! Times readers Get FREE $30 to spend on Amazon, Walmart…
America 2050 – How Megaregions Will Further Divide the United States Economically
In this posting, we'll look at a series of publications by The National Committee for America 2050 which is funded by The Rockefeller Foundation and the Lincoln Institute of Land Policy among others.  In this series of studies, we get a sense of what the United States will look like in the future and it certainly has a dystopic appearance for some Americans in certain geographical parts of the nation.
Let's start with this publication from 2005: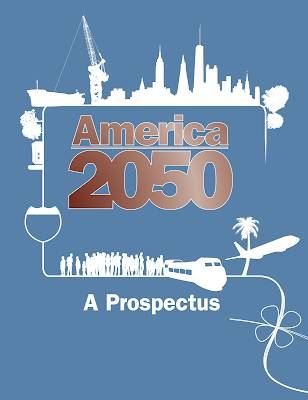 …which "provide(s) a framework for the public and private policies and investments needed to accommodate the nation's growth in the 21st century….
This framework will promote integrated investments in mobility, environment, and economic development that are needed to guide the nation's growth in the 21st century. It will provide capacity for growth by creating a world-class multimodal transportation system of new smart highways, high-speed rail, airports, and seaports, all of these linked to concentrated developments at central hubs. It will preserve large environmental (or ​"green infrastructure") systems, strengthen metropolitan regions and urban centers, and alleviate concentrated poverty by expanding economic opportunities to bypassed areas. The federal role in land use will be reformed to support collaborations across regional boundaries, promote megaregional decision making, and utilize federal funding to ensure consistency with national objectives for growth."
America 2050 will result in these outcomes:
1.) A national framework for prosperity, growth, and competitiveness 
2.) A world class multimodal transportation system 
3.) Protected environmental landscapes and coastal estuaries 
4.) Economic and social opportunities for all members of society
5.) Globally competitive megaregions
According to the authors of the study, by 2050, the United States population will grow by almost half from its level in 2000, however, that growth will be uneven with some regions experiencing low or flat population growth (the Midwest, Great Plains and Lower Mississippi Valley regions) and others like the Northeast and Southeast experiencing significant growth.  By 2050, more than 70 percent of America's population and economic growth will take place in networks of metropolitan regions that are linked by transportation networks, economies, cultures and environmental systems.  The agglomeration of these metropolitan regions are termed "megaregions", the new competitive units in the global economy, one step above the 20th century's metropolitan regions.
Here is a graphic outlining how employment and population growth is projected for both megaregions and non-megaregions out to 2050, clearly showing how the non-megaregions will be left behind:
Here is a map outlining percentage population change by county between 2000 and 2050 which shows how the central United States will be gutted as people move into the megaregions:

As an aside, here's a map showing the county-based red and blue breakdown for the 2020 Presidential election:

Let's look at the winning megaregions:


Since this publication was issued, an additional megaregion has been added called the Front Range megaregion as shown on this map:

From these projections, it's pretty obvious that, according to the Rockefeller Foundation, there will be winners and losers in the America of 2050. 
One of the keys to economic growth is through the connection of transportation megaregions.  According to this study by America 2050, the development of high speed rail corridors is a very important part of future economic health:
Here is a map from the study showing the current rail corridors in the United States and their scores on based on a number of factors with scores ranging from 0 to 20.15:

Note the lack of corridors in the heartland (other than in Colorado) and the generally poor scores that they receive when compared to the rest of the United States.
Here is a map showing America 2050's high speed rail phasing map dated from 2009 showing where they believe that high speed rail will work best:

Again, note the lack of proposals for the heartland, other than Colorado, of course.
In its 2009 report entitled "America 2050: An Infrastructure Vision for 21st Century America":

…the authors state the following (with my bolds):
"In addition to states, regions, and local lev-els of government, a new urban scale has emerged that presents a framework for responding to large scale, cross-border challenges. Megaregions are networks of metropolitan areas, connected by travel patterns, economic links, shared natural resources, and social and historical commonalities. In the U.S., 11 emerging megaregions have been identified, where the majority of the nation's growth will take place by 2050. Megaregions are becoming more cohesive as technology and globalization promote the movement of goods, people, and informa- tion at lower costs, greater frequency, and higher speeds. Megaregions are America's gateways to the global economy where our global ports, airports, communication centers, financial and marketing centers con verge.
Given their importance in the national economy and their mostly multi-state nature, megaregions can play an important role in identifying the components of a national infrastructure investment plan. Increasingly complex networks of intermodal transportation and goods movement systems, as well as energy transmission and coordinated land use planning and environmental protection are needed in the nation's fast growing megaregions. Coalitions of adja- cent metropolitan areas within megaregions can help develop a national infrastructure investment plan by identifying and coming to agreement about the big infrastructure systems that cross multiple city, region and state boundaries, and require federal assistance and coordination.
The authors also note that megaregion-scale coordination, planning and advocacy could achieve the following objectives:
"Development of intercity and high-speed rail corridors that move people and goods linked to global ports and other multi-state or interregional transportation networks requiring coordinated planning, investment and management across local, state and international borders.
1.) Protection, restoration, and management of large environmental sys- tems and resources such as watersheds, farmland, forests and coastal areas.
2.) Competition with international megaregions and global integrations zones, such as Europe's "pentagon" and China's Yangtze River Delta, Pearl River Delta, and Capital Region megaregions.
3.) Creation of economic revitalization strategies for underperforming regions such as the Midwest and the Gulf Coast.
4.) Promotion of industry clusters and labor markets over a larger geographic scale when enabled by strategic passenger rail and goods movement investments to better connect megaregions internally.
5.) Creation of megaregion-scale cap-and-trade agreements to limit carbon emissions from power plants, such as the Regional Greenhouse Gas Initiative of 10 Northeast states.
It is very apparent from the America 2050 series of reports that the Rockefeller Foundation is heavily promoting a future where Americans live and work in a conglomeration of metropolitan areas that make up the megaregions while, in sharp contrast, the red-leaning states of the Middle United States languish in what can best be termed "mediocracy", further dividing America into a "have" and "have not" society.  According to the braintrust behind America 2050, at best, the economic future looks grim for America's heartland.
You can publish this article on your website as long as you provide a link back to this page.