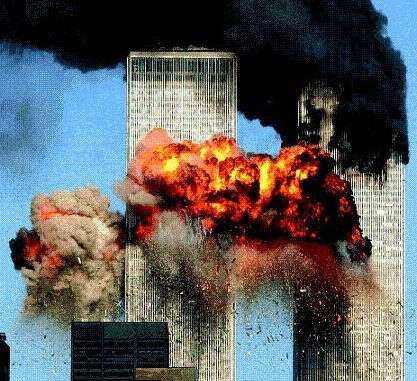 This article was last updated on June 18, 2022

I hate religion. I make no bones about it in real life, and I will make no bones about it here. I despise ALL organized religion. Religion has done
nothing
positive for humanity that secularism couldn't have done. In fact, religion has done nothing but
hurt
society, primarily by hurting
women
. The whole
Sharron Angle
thing is the straw that broke the back of politeness for me.
This religious wing-nut has basically said that a little girl who gets pregnant by rape should make lemons out of lemonade. In other words, no abortion for her because "God has a plan." Well guess fucking what Angle, there is NO SUCH THING AS GOD! He is imaginary, just like unicorns, Santa and the Tooth Fairy. He is in your head! Since he is in your head, you need to keep His/your "plans" the fuck off my body. I am so sick of the rights of women and gays, hellany minority group, being trampled on by the religious right.
Religion is what drives people to do the most cruel and inhumane things (see e.g. t
he Spanish Inquisition
,
the Crusades
,
the civil war in Ireland
,
9/11
, the list goes on); which is the
complete opposite
of what they claim to be doing! All the protesters outside my clinic are religious. They use this imaginary friend as an excuse to harass and yell at women who just want to be left alone. Here is a good rule to follow if you are religious:
keep your hands to yourself
! I don't want to hear you preaching, I don't want you imposing your moral code on my body, I want to be left alone!
http://www.youtube.com/watch?v=s9QI4v9Jehs
Religion allows doctors and pharmacists to refuse to do their jobs, allowing them to refuse women birth control and Plan B because it is "against their conscience." Religion does nothing but hurt women.
Religion demonizes
sex
, women, homosexuals, other religions; really anything or anybody that doesn't conform to each particular religion's nonsense. In the 21st century, women are still banned from important roles in most churches. In 2010, people are using myths to justify denying women equality and it has got to end.
In conclusion, if you believe in God, go and read Richard Dawkins,
The God Delusion
. Get rid of your imaginary friend and grow up. Atheism is the new enlightenment. In the future, we are going to look back on this period of religiosity the same way we look back on slavery. If you want a list of some excellent atheist blogs, take a look at my list. Try and start from the position that there is no such thing as God, then search for proof that He exists, rather than telling atheists to disprove God. We can't disprove something that has no proof to support it in the first place!
I feel much better after getting that anger off my chest. If you are offended, please refer to my
first post
for a disclaimer with respect to my atheism.
You can publish this article on your website as long as you provide a link back to this page.