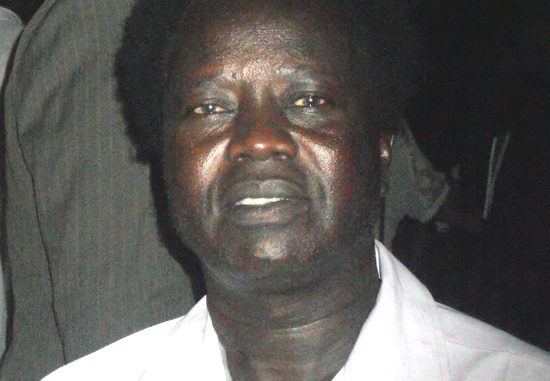 Mr. Athual who represents all civil societies in the country spoke during the just concluded SPLM Second National Liberation Council meeting in Juba
"I want to say this particularly to the Ministers, they either serve their constitutional posts or relinquish their duties and become businesspersons," Athual boldly said.
"We expect good governance, transparency and accountability and we want to see action not just theories," he added.
President Salva Kiir is the Chairman of SPLM elected with a landslide victory. He was present during Athual's speech seemingly lashing at the Ministers who were accused of taking advantage of their position to carry out side-jobs while forgetting their key roles.
The President didn't leave any stone unturned; he equally reiterated that what the Civil Society representative said must be taken into action.
"Am happy that the Ministers are here. What the civil society representative said is heavy and you must take note of it. You either abandon the government office then become a businessperson; if you understand this, I will have no problem tomorrow," Kiir said.
"Corruption and malpractices still continue to impede development and drains the little resources the government has and undermines the mission of SPLM as a party," Kiir reminded the ministers.
The government has put in place several mechanisms for combating corruption, including bills on transparency and accountability, declaration of assets among others.
The SPLM as a ruling party is working hard to enforce party discipline and laws in their conduct of business.