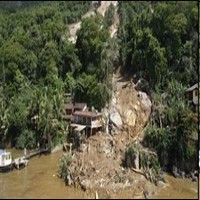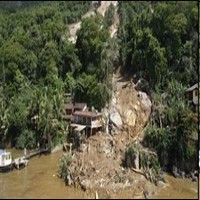 In an article posted on Jan 17 at 5pm EST,
the Washington Post
has pegged the total number of people killed in the mudslides at 665 with this figure being echoed by
Reuters
. Considering the problems with authorities accessing the areas hit by this disaster, one can only assume this number will continue to come up as rescue workers make their way into more remote communities.
Newspapers are saying that there is still a risk of further mudslides. However, some people cut off by washed out roads and bridges can't leave. Others, fearing looters, refuse to vacant their properties even though they could be risking their own lives. In addition to those killed, it is estimated that nearly 14,000 people have been displaced and the number of missing people remains unknown.
With the magnitude of the catastrophe becoming more apparent to the populace, people are starting to ask critical questions if not expressing outrage at local, state and federal officials. Many feel the response to the problem was completely inadequate. Even though there were hundreds of local, state and federal workers dispatched to help, many residents had to act on their own and basically had to rescue themselves.
"A look at public policy … or the lack thereof … reveals a long chain of unpreparedness, administrative incompetence, technical incapacity, and political irresponsibility," wrote the Estado de S. Paulo, a leading daily, in a Monday editorial. Over the weekend, the newspaper reported that federal officials as recently as November admitted in documents that much of the country's civil-defense network is "unprepared" to respond adequately to natural disasters.
One may question Brazil's ability to respond as being tied to its development as a modern country however one could very well point to the headlines associated with Hurricane Katrina and the catastrophic response to the catastrophe by the U.S. government under the Bush Administration. Just how prepared are any of us for a true disaster? Hopefully with the right leader, we will be.
Dramatic footage of the devastation: mud, mud and more mud.
VIDEO: Telegraph
Woman rescued from Brazil mudslide by neighbours – Thursday, January 13, 2011
Click
HERE
to read more from William Belle.