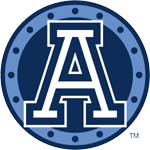 Grammy and Juno Award winner Dan Hill is headlining an intimate fundraiser in support of the programs of The Argos Foundation, the charitable arm of the Toronto Argonauts Football Club. Entitled "Believe in Them: An Evening to Support Youth Empowerment", the June 3 cocktail reception features words from Canadian Football Hall of Famer Michael "Pinball" Clemons, Argonauts alumnus Chuck Winters and youth guests who have been touched by the work of The Argos Foundation. Hosted by The SHAMBA Foundation, tickets to the event go on-sale today.
The Argos Foundation is fortunate to be able to work with members of the team's roster, as Toronto Argonauts players are the most accessible professional athletes in the city, and arguably the country. Often regarded as sports heroes and celebrities by local youth, these men are committed to giving back to their communities, and serving as positive role models through programs including the award-winning, in-school Huddle Up Bullying Prevention Program, the Youth Mentorship Program for youth in custody and the Level the Playing Field program which strengthens and builds football programs in TDSB schools.
The June 3 event will be emceed by Citytv's Dwight Drummond who, along with Dan Hill, serves on the board of The Argos Foundation. Liz Rodrigues, a Toronto-based singer/songwriter whose songs have been recorded by Celine Dion, Eva Avila, Dr. Dre and others, will also lend her talents to the evening which is sure to marry fun with inspiration. Tickets are available for $100 (includes cocktails and hors d'oeuvres) with proceeds benefitting the programs of The Argos Foundation.
Here are the details of the event:
EVENT: Believe in Them: An Evening to Support Youth Empowerment
DATE: Thursday, June 3, 2010
TIME: 6:00 p.m. – 9:00 p.m.
LOCATION: The SHAMBA Space
48 Yonge Street, 12th Floor (Yonge & Wellington)
Toronto, Ontario
PERFORMANCES BY: Grammy & Juno Award winner Dan Hill, featuring Liz Rodrigues
ADDRESSES BY: Michael "Pinball" Clemons, Chuck Winters & youth guests
TICKETS: $100 on-sale today by calling 416-341-2763,
emailing believe@argonauts.ca or visiting www.argonauts.ca/believe