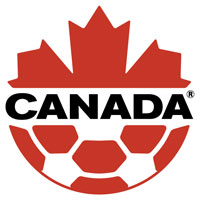 Canada's four professional soccer clubs – FC Edmonton, Montreal Impact, Toronto FC, and Vancouver Whitecaps FC – announced Thursday their unanimous support for the candidacy of Mr. Rob Newman in the upcoming election for president of the Canadian Soccer Association's (CSA) board of directors. The election will take place at the CSA's Annual General Meeting in Ottawa, Ontario, on Saturday, May 5.
"Next month's elections at the CSA Annual General Meeting will be a critical moment in time for the game of soccer in Canada," said MLSE executive vice president and chief operating officer Tom Anselmi, who spoke on behalf of Canada's four professional clubs.
"As a CSA vice president, Rob Newman has demonstrated unwavering support and commitment to governance reform and has the wide range of leadership skills and experience required to lead the restructured CSA board of directors. We're confident that Rob is the individual best suited to complete the required reforms, and deliver on a viable national vision for the sport."
As committed stakeholders in Canadian soccer, FC Edmonton, Montreal Impact, Toronto FC, and Vancouver Whitecaps FC stand together in the strong belief that there is massive potential to grow soccer at all levels in Canada. For this to be truly achieved, Canadian soccer requires a strong national governing body to build relationships between all stakeholders, enhance fiscal responsibility and growth, and deliver a clear pathway for player development that will result in improved on-field performance of national teams at all levels. CSA governance reform and the ensuing support of the corporate community are essential to achieving this growth, requiring a move from an operational to a skills-based governing board.
A new CSA board of directors consisting of 14 individuals will be elected and appointed by the Association's membership at next month's Annual General Meeting. There will be elections for the position of president (four-year term) and six board directors, while three other directors will be appointed to the board in the following weeks.