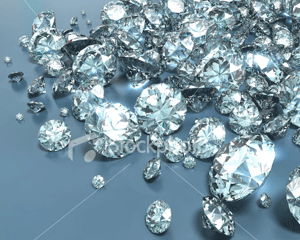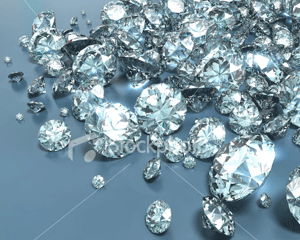 Monday's diamond stocks box score was an indifferent 29-28-20-37 (A-D-U-N), mirroring the TSX Venture Exchange which lost two points to 1,290. Although polished diamond prices rose slightly today, they remain near their March lows after experiencing a 1-per-cent drop late last week. With demand for jewellery slow to recover from the recession, several diamond companies are under financial pressure. Africa-Israel Investments, controlled by Israeli diamantaire, Lev Leviev, is looking to lower its debt burden of $2-billion (U.S.). Mr. Leviev will put up $200-million (U.S.) in new cash, but his interest in the company will drop to 47 per cent from 75 per cent after creditors convert approximately $700-million (U.S.) in debt to equity. Without the restructuring, African faced the probability of being unable to service all its current debt over the next two years.
Bruce Counts's Indicator Minerals Inc. lost one-half cent to 8.5 cents on 33,000 shares. Indicator is still fighting with Peregrine Diamonds Ltd. ($2.38) to have a million-dollar drill program on its Nanuq North property in central Nunavut next year. Peregrine went to court in July to delay Indicator's plan to drill several targets and the significantly diamondiferous NQN-001 kimberlite. It was successful, since the glacial pace of judicial arbitration guaranteed that the short summer drill season would be over before the dispute was resolved. The arbitration hearing is scheduled for May, 2010. If Indicator wins, Mr. Counts will get his drill program. If Indicator loses, it still might get its way. Although Peregrine was stalling last year, the company could be more receptive to doing the work this year. It has a neighbouring property just southwest of Nanuq North, where it is planning a million-dollar drill program next year. The two properties have produced four kimberlite finds so far. All of them are diamondiferous but none have produced any larger macrodiamonds.
Grenville Thomas's North Arrow Minerals Inc. lost one cent to 15.5 cents on 35,000 shares. North Arrow has started drilling on its lithium project in North Carolina. Mr. Thomas has been a fan of rare earth elements and other obscure metals for decades, starting in the 1980s with Highwood Resources Ltd. and Aber Resources Ltd. The latter company turned into Harry Winston Diamond Corp. ($9.26) after it found several rich kimberlites near Lac de Gras in the early 1990s. Now, North Arrow is developing a diamond kicker. In July, Stornoway Diamond Corp. ($0.29), co-founded by Mr. Thomas's daughter, Eira Thomas, discovered a kimberlite on their shared Bear property in the North Slave district of Nunavut. If kimberlite samples collected from the surface yield any diamonds, drilling next spring is likely.
Richard Hughes and Bert Applegath's Kalahari Resources Ltd. gained one-half cent to four cents on 45,000 shares. Now well on in years, Mr. Applegath is stepping down as president of Kalahari because of poor health. Kalahari was Mr. Applegath's final role with a public resource company. He had a high profile in the 1970s and 1980s when he ran or directed a big stable of companies. He had his successes but will always be remembered as president of the explosive New Cinch Resources Ltd. in the late 1970s. A salting scandal perpetrated by persons unknown destroyed New Cinch after making it the hot stock of the year, but the affair attached no blame to Mr. Applegath, who raised several million dollars for Kalahari's diamond plays during the 1990s. For now, Kalahari's chairman, Mr. Hughes, will handle Mr. Applegath's former duties. Since Mr. Hughes is senior even to Mr. Applegath, a better bet for the longer term could be Alan Campbell, who is about three decades younger. He is chief financial officer with several of Mr. Hughes's resource companies and has been taking on a greater role with some of them, including Klondike Gold Corp. ($0.025) and Chalice Diamond Corp. ($0.035).
Klaus Eckhof's African Metals Corp. dropped 11 cents to 22 cents on 2,000 shares. African recently closed a private placement of 12.5 million units — each unit comprised one share and one-half warrant exercisable at 15 cents over two years — at 10 cents. Unfortunately, the terms of the placement appear to have muted the recent rally that saw the thin-trading African surge to 40 cents from 15 cents in mid-October. African, which had a working capital deficiency of $70,000 on Aug. 31, now has about $1-million to spend on its exploration projects. The company has a few diamond projects and several metals plays, but the latter are likely to get all the cash.
Glen Mullan's Golden Valley Mines Ltd. gained one-half cent to 29 cents on 113,000 shares. The company is diversifying beyond its traditional metals plays in Ontario and Quebec. Mr. Mullan, a geologist and prospector who has been promoting Golden Valley since 2000, acquired a property in the Kono diamond district of Sierra Leone earlier this year. The company has started work including mapping, reading old reports and some geophysics, which most investors find boring. Unfortunately, Mr. Mullan has no plan for any drilling or testing on the property.
Dean Taylor's Diamcor Mining Inc. gained 16.5 cents to 38 cents on 2,000 shares. Diamcor is trying to sell 16.67 million units — each unit comprises one share and one-half warrant exercisable at 50 cents over two years — at 30 cents. Today's volumeless rally could help, but Diamcor's shares rarely traded as high as 30 cents over the past year, averaging just 21 cents. If it is successful, Diamcor will have the $1.75-million needed to complete its acquisition of the Krone-Endora diamond deposit in South Africa from De Beers, followed by drilling and a trial mining program. Krone-Endora contains an estimated 1.3 million carats of diamonds in alluvial gravels, but the project will be a tough sell based on its average grade of 0.024 carat per tonne and a diamond value of about $100 (U.S.) per carat.