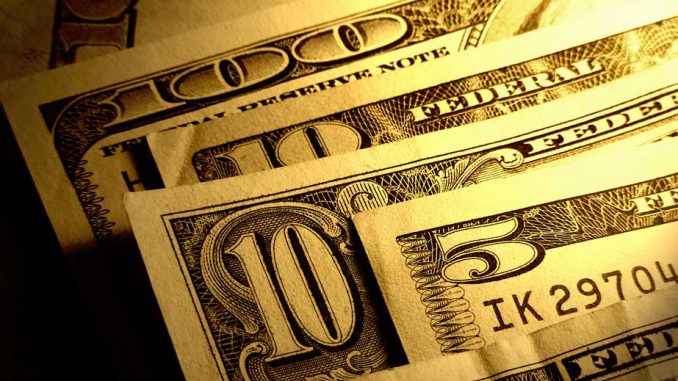 This article was last updated on April 16, 2022
Canada:

Oye! Times readers Get FREE $30 to spend on Amazon, Walmart…
USA:

Oye! Times readers Get FREE $30 to spend on Amazon, Walmart…
The setting up of a small startup is very risky to begin with. This is why you will not see most modern young entrepreneurs going to banks to acquire loans to fund this venture. All they talk about is raising funds, or in modern parlance, fundraising. As we all know, most of the highly successful business conglomerates we see today, with a few exceptions, started their businesses without huge financial capital.
Evaluation of the risk involved with all the funding options available to every entrepreneur is of huge importance. When a small startup that is solely funded by an entrepreneur runs down, the only thing the entrepreneur loses is the amount of time and funds he expended. But when the entrepreneur makes use of loans to fund the startup, time is not only lost, he also develops the headache of having to repay back the loan used to kickstart the business. Even when the venture is a success, the interest rate on the loan is still a burden.
There is a safe zone, however. Combining strategies that put your business footing at less risk, with the right balance between debt and funding amount, at the right time, goes a long way towards getting the desired returns on investment in your short- and long-term business plans.
Before we discuss the right time to go about taking those business loans, there are a few scenarios where getting a loan in the early stages of setting up your business is not an appropriate idea.
First Stage of Startup
The worst time ever to go about seeking loans is during the early stages of the startup. For starters, the basic plan you should have at this point is to test the acceptability of your business ideas by introducing them to the market or making use of a sample market. Backing up the testing of your idea with a loan is bound to backfire. Your business concept, until proven to have the potential for success, is merely guesswork.
There are many ways of trying out your idea before making the decision to invest some serious money into developing your business. Product development is actually one of the main aspects in setting up a small-scale business.
Instead of seeking loans with online lender's finding service such as realisticloans.com, carry out a survey of your business idea in the intended market by relating with your potential target market through pre-launching your product to see how it fares. If your product prelaunch turns out to be quite successful, you can then take the next step: drawing up and implementing a business plan that makes use of both preexisting tools and the efforts required to actively promote your product brand.
Building More Sophisticated Software Applications
In this modern era, when virtually everything is technological, you do not have to be a technology geek to know that businesses are run on a faster and larger scale with modern software springing up every day.
Despite this technological factor, numerous non-technical ways exist for young entrepreneurs to turn their raw, genuine, business ideas into tested products very quickly. But startups are often too quick to skip these simple, basic ways and launch themselves with advanced versions of their business ideas.
Truth be told, the difference between launching a small startup on a basic software application and that which is highly advanced with more features and great user interface functions is just a few weeks of genuine research and survey of the market away. The few weeks dedicated to this task before taking that step to upgrade to a higher version is what many young entrepreneurs skip nowadays.
As a result, they seek loans just to fund their venture, which is a bad business decision during the growing phase of a small startup. The early stage of a startup is not an ideal period to seek out a loan. The loan can come in at a more advanced stage, that is, the period where more sophisticated technology is required.
Using Loans as a Means of Substituting Income
In the growing phases of starting your business, the first six to twelve months, the best means of funding the business is to allocate a portion of your monthly income to it. Quitting your job which provides you with this income and diving headlong into your small start-up business without enough capital can be a disastrous business decision. Seeking to fund your business through loans at this point is even more hampering.
This is because loans would be a stumbling block instead of an accelerating asset at this juncture. The loan will not guarantee you any paying clients compared to when you run it as a second means of income while funding it with the income you currently generate.
Loans can be great when used at the right time. In such a scenario, they can become great business accelerators. Discussed below are the right scenarios from which you can make use of loans to boost your brand performance with very high potential for success in the competitive market.
Faster Acquisition of Client Base
The time and financial resources needed to fund an acquisition that serves you well in getting results are always huge. This acquisition method must be tried and tested over a period of time repeatedly to be assured that it actually works. After you are sure that the method you want to employ serves the right purpose, getting a loan to fund it makes a lot of sense from a business angle.
You can use the loan to fund all your advertising expenditure in growing your brand because you know that for every dollar you invest in promoting your brand, you are getting back multiple returns on your investment.
Getting a loan at this point will facilitate the growth of your client base, as well as bringing you closer to many potential clients. This, in the long run, will reduce the costs you incur in building your client base and give your brand a higher rating.
Expert Recruitment
Acquiring the expertise of experienced professionals at the execution phase of a small startup is often, a very costly process. Instead of taking such a big step, you should seek advice from a mentor to you in your chosen line of business.
Ideally, after the entrepreneur of a small startup has successfully begun and given the business a strong base with the appropriate marketing and product development, despite running on a shoestring budget, the next phase is often the desire to acquire the services of experienced professionals in order to grow the business quicker.
At this point, you can apply for a loan to cover the expenses you may incur in securing the services of experienced professionals. If your small startup has made a profit, you can realistically pay back the loan. The expertise is needed after the execution phase and not before.
In conclusion, making use of loans to grow your small startup should be carried out in a smart way. The basic rule of applying for a loan is to make use of it when you need it in response to demand for your brand, but not as a tool to use in testing your new ideas. Make use of loans to fund ideas that have been tried and tested with an assured return on investment.
You can publish this article on your website as long as you provide a link back to this page.