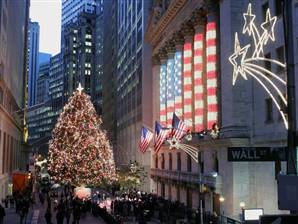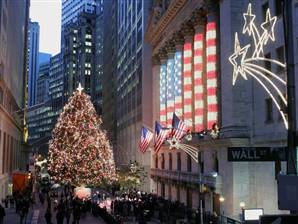 UBS, manager of $2.3 trillion in global assets, said that high net worth individuals, hedge funds, mutual funds, pension funds, insurance companies, and sovereign wealth funds were all net buyers of global equities at the turn of the New Year and during the first two weeks of 2011.
"U.S. clients continued their net buying for a third straight 4-week period," said UBS strategists in their bi-weekly client flow report entitled 'Net Buying All Around.' "Although long only funds slowed their net buying, intermediaries and hedge funds became net buyers."
The S&P 500 is up 3 percent for the year and the Dow Jones Industrial Average rose above 12,000 today as flows such as those described above keep coming. The iShares MSCI World Index Fund (XWD) is also up 3 percent for this year, reflecting the enthusiasm for U.S. and foreign clients in buying global equities, not just in this country.
Clients are following like clockwork the so-called January effect, which refers to a rally that comes at the beginning of the year as investors looking at the strong returns of the previous year don't want to miss out again.
On a sector level, UBS said clients were net buyers of technology and industrials. The client groups, especially hedge funds, were negative on financials.
"UBS Client Flow Watch is a flow product based on internal UBS client activity of cash transactions only," explains the firm in each report. "The UBS proprietary database aggregates all US Equities cash transactions executed by UBS worldwide to analyze net flow (buy orders less sell orders)."
For the best market insight, catch 'Fast Money' each night at 5pm ET and the 'Halftime Report' each afternoon at 12:30 ET on CNBC.
Ref: http://www.cnbc.com/id/41278742
John Melloy is the Executive Producer of Fast Money. Before joining CNBC, he was an editor for Bloomberg News, overseeing the U.S. Stock Market coverage team.