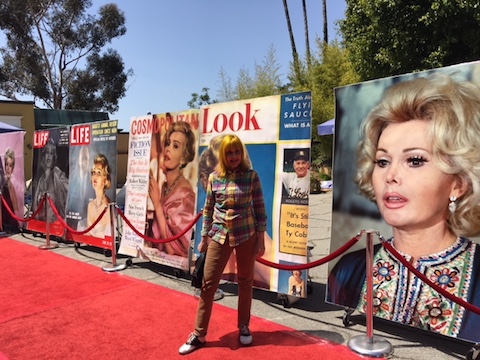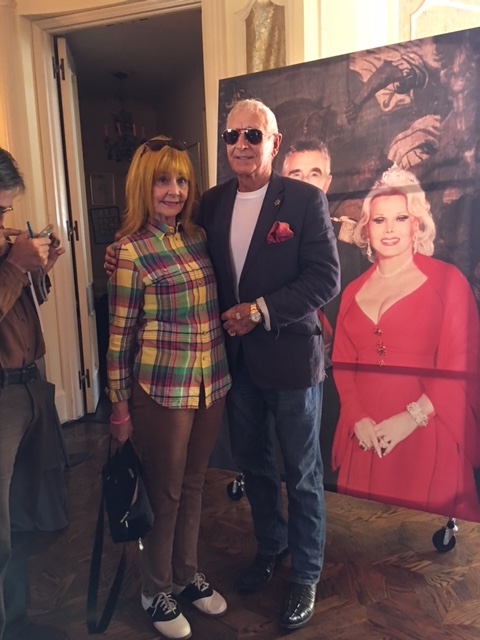 Zsa Zsa Gabor's house was the place to BE this week – it was loaded with amusing people amused by the vast collection of Zsa Zsa's personal items to be auctioned off at Heritage Auctions. Our personal favorite was her passport – her birth date had been amateurishly changed to make her five years younger. (In the days before 9/11 she could probably get away with that.) Her husband Prince Frederic set up a glamorous red carpet entrance to the house with blow-ups of Zsa Zsa's vintage magazine covers. "Zsa Zsa LOVED red carpets!" he told me. Frederic greeted everyone with a hug (he loves media) and was continuously interviewed by intrepid German journalists. Adorable LA historian Alison Martino was in her element, absorbing Hollywood history. Tall slender gay men swooned over Gabor's 1960's designer dresses, and everyone agreed that the Keane painting of Zsa Zsa was the coolest item there. A good time was had by all…especially the Prince…
By the way, there are still some great items available – check the Heritage website!
Click HERE to read more and view the original source of this article.


Loading ...