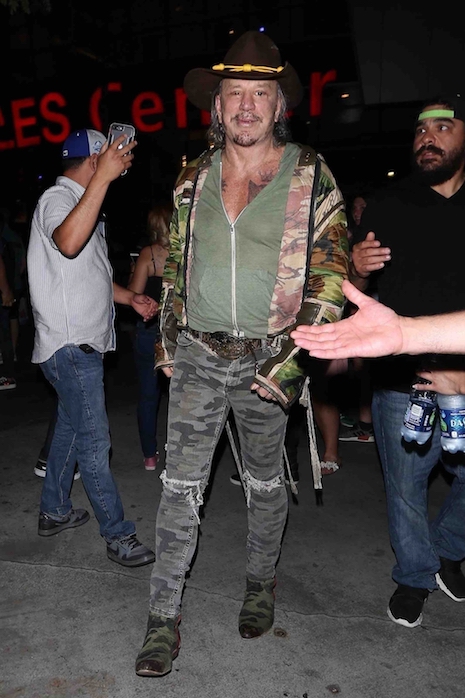 The more eccentric Mickey Rourke, 65, becomes, the more we wonder about his "girlfriend," beautiful Russian model Anastassija Makarenko, who is 33 years younger than he is. They got together in 2009 and have only been seen in public a few times – mostly special events, and not at all for the last 3 years. In the past Mickey's girlfriends have accused him of restricting their freedom – making them stay home while he went out whenever he pleased with his male friends. Yesterday Mickey was out with his guy friends to see the Ultimate Fighting Championship at Staples Center – no sign of the girlfriend. Is she still waiting at home or did she move on… ?
Photo Credit: BACKGRID-USA
Click HERE to read more and view the original source of this article.


Loading ...