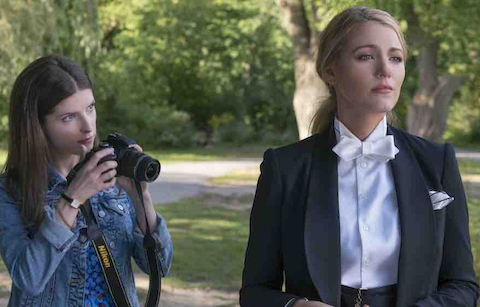 What a delicious surprise! A Simple Favor is a movie written BY women ABOUT women and the male director didn't louse it up – he got it just right! It has everything a woman wants in a movie – gorgeous fashion and style, beautiful architecture and design, smart conversation, sophisticated humor, compelling but hilarious characters, and a PLOT! Blake Lively rises to the occasion – her impossibly glamorous and darkly sarcastic character is SO on the mark – and Anna Kendrick is perfectly cast as a supposedly "innocent" mommy vlogger. Of course, what's NOT to love about the astute and very decorative Henry Golding. Never a dull moment in this movie – don't want to say more – just see it right away!
Afterthought: No WONDER Blake Lively has been wearing all those fabulous power suits…
Photo: Lionsgate
Click HERE to read more and view the original source of this article.


Loading ...