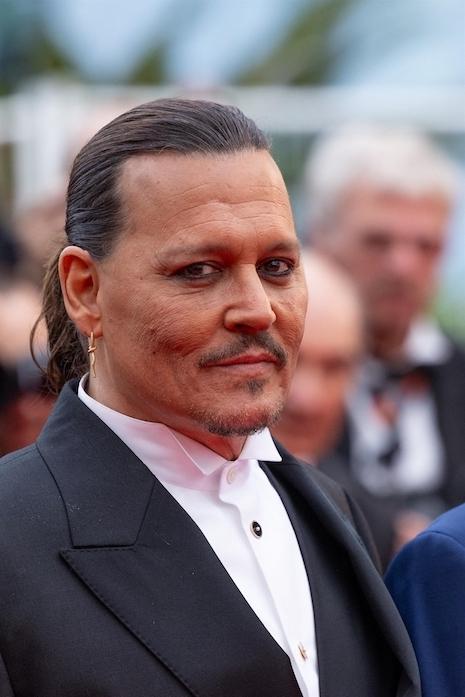 This article was last updated on May 24, 2023
Canada:

Oye! Times readers Get FREE $30 to spend on Amazon, Walmart…
USA:

Oye! Times readers Get FREE $30 to spend on Amazon, Walmart…When we saw this photo of Johnny Depp at the Cannes premiere of his movie Jeanne du Barry, we immediately wondered if he had started using the same Clinique for Men bronzer that Donald Trump uses. Depp usually looks rock n' roll pasty and considerably rougher when playing with his band.
Today we learned from Page 6 that since he represents Dior fragrance, the company sent an expensive crew of beauticians to give him a total makeover at the hotel before he hit the red carpet. They worked on his hair, his face, and dressed him up head to toe in custom made Dior finery. Some people have all the luck.
Johnny Depp's Grooming Transformation
Johnny Depp's recent appearance at the Cannes premiere of Jeanne du Barry left many surprised and a few speculating if he had started using the same bronzer as Donald Trump. His usual pasty, rock n' roll look was nowhere to be seen as he donned perfectly polished tuxedo and gracefully posed on the red carpet. This transformation can be credited to his endorsement deal with Dior.
According to Page 6, Dior sent an expensive crew of beauticians to give the actor a total makeover before the red carpet event. With expert work on his hair and face, Johnny looked like a new man altogether. Further, he was dressed head-to-toe in Dior custom-made finery that took his already stunning look a notch higher.
While we are happy that Johnny is looking his best and feel proud about his endorsement deal with Dior, we cannot help but wonder if this grooming transformation was purely a one-time business effort or an inspiration from his controversial counterpart, Donald Trump.
Donald Trump's Love for Bronzer
Donald Trump's glowing complexion is no secret and neither is the reason for his obsession with bronzer. He is often caught in pictures with a distinctive orange hue to his skin tone, and it's safe to say that bronzer is his go-to beauty product.
While Mr. Trump rarely shares the details of his grooming routine, it is a widely-known fact that he is a fan of the Clinique for Men line of bronzer. The brand itself has not confirmed any collaboration with the former president, but experts and enthusiasts are convinced that he uses the product.
Final Thoughts
The glam world has always been known for its unexpected events, and Johnny Depp's grooming transformation was no exception. While it is still unclear if he took grooming inspiration from Donald Trump, we cannot help but wonder how many actors use bronzer on the big screen.
Nonetheless, Johnny Depp looked handsome and took his on-screen persona up a notch with his makeover transformation. It is safe to say that whatever inspired this transformation was worth it as he looked nothing but suave.
You can publish this article on your website as long as you provide a link back to this page.