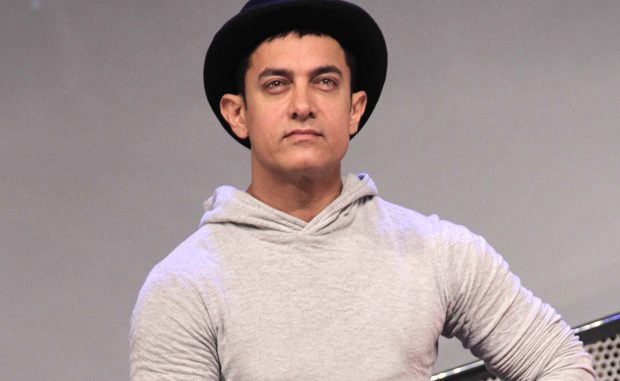 You can publish this article on your website as long as you provide a link back to this page.
This article was last updated on April 16, 2022
Ketan Mehta's Holi is considered as Aamir Khan's first foray as an actor while Qayamat Se Qayamat Tak is endorsed as his debut as a commercial hero. At the launch of Akshay Manwani's book 'Music, Masti, Modernity-The cinema of Nasir Husain', Aamir Khan disclosed that his first film was actually a short film of 40 minutes directed by Aditya Bhattacharya (who later made 'Raakh' with Khan) which was called 'Paranoia'. Aamir and Aditya were in school together and immediately after high school, they made this film which was incidentally a silent film. Apart from being the actor on the set, Aamir was the production manager, assistant director and even the spot boy.
Aamir didn't tell anyone in the family about working in Aditya's film. He didn't let even his mother get to know about it. He used to tell his Ammi that he's going to play hockey in the morning when he was actually going to shoot for the film. Once the film was ready, Aditya somehow managed to convince Shabana Azmi to watch the film at a preview theatre. Shabana watched the film and said that she didn't understand the film much but enquired about the boy. Aamir was present there. When she was told that he's Tahir Hussain's son (Shabana was working in his film 'Khoon Ki Pukaar' at that time), Shabana exclaimed that she must tell Tahir Sahab that his son is a fantastic actor. Aamir requested her not to tell anyone since he wasn't sure if if his father or others in the family would approve of his acting stint.
Aamir recalled that Javed Akhtar Sahab was at Fariyas resort in Lonavla where Nasir Sahab was also staying since he was shooting for his film 'Zabardast'. Javed Sahab came over to Nasir Sahab's room to meet him since they hadn't met for a long time. Aamir was assisting Nasir Sahab and was present in the room. When Javed Sahab saw Aamir he enquired who he was. Nasir Sahab informed that he was his nephew and that he was his assistant on the film. Javed Sahab promptly said that he deserves to be a star and not be an assistant.
Aamir got nostalgic yesterday with fondness and reverence remembering how Javed Akhtar sahab and Shabana Azmi were instrumental in a big way in discovering the fact that he could be a good actor and that there's a star in him.
Source: Bollywood Masala original article at When Aamir Khan lied to his mom and worked in his first film (No its not Holi or Qayamat Se Qayamat Tak)