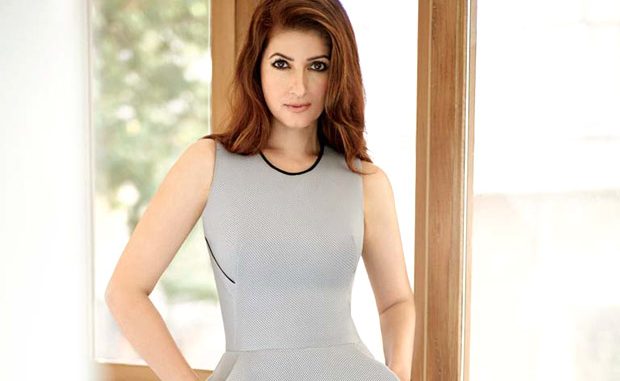 You can publish this article on your website as long as you provide a link back to this page.
This article was last updated on April 16, 2022
If the headline shocks you, then hang on. There is more coming up from the unstoppable Mrs Funnybones, a.k.a Mrs Twinkle Khanna when she walks into Koffee With Karan next Sunday with her husband.
This would be her first appearance on her Karan's show.
And boy, does she drop nuclear bombs during the half-hour talk-show. The piece de resistance is when Karan Johar—being Karan Johar—wants to know what her star-husband has that the Khan superstars (Shah Rukh Khan, Salman Khan, Aamir Khan) don't.
"A few extra inches," is Mrs Khanna's wise and all-knowing quip. She compounds the risqué response with the observation that Karan Johar should stop looking at her husband's crotch.
Akshay of course doesn't know where to look. This is not the first time that his wife's frank speak has embarrassed him.
According to a source close to the couple, "Even Karan known to be brazen and unapologetic about innuendos was embarrassed. But that's Twinkle for you. She tells it like it is. Akshay who is just the opposite has gotten used to her no-holds-barred ways. In fact for the longest time he desisted from being accompanied by his wife to Karan's show. But Karan and Twinkle are childhood friends. He finally persuaded her to come on his show. Akshay had only one request. That his outspoken wife should not embarrass him. Looks like she didn't pay attention."
Phallic jokes have always been a big part of Karan's talk show. This season kick started with Shah Rukh Khan commenting on Ranveer Singh's "padded underwear" in Befikre.
"If it's not padded, then I am a fan," the mega-star complimented Ranveer. That's hard talk for fans.
Source: Bollywood Masala original article at "Akshay has a few more inches than the Khans" – Twinkle Khanna