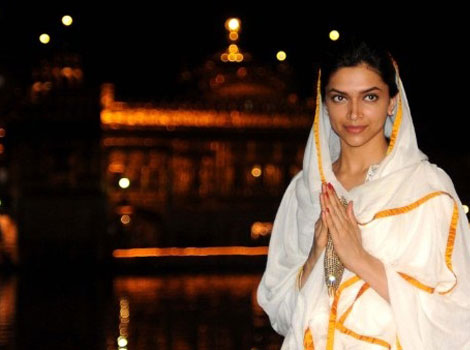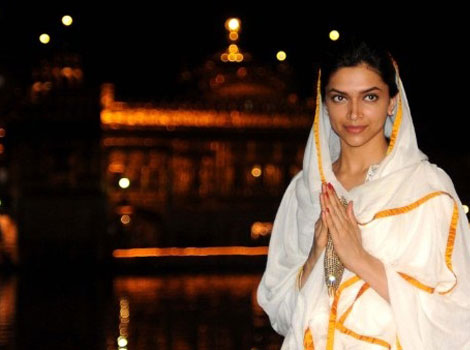 It seems like Bollywood superstars are not all about glamour and drama – they can be humble and religious too! India was surprised to see the sizzling Bollywood film star Deepika Padukone at the Golden Temple in Amritsar. Deepika was in Ajmer not for a project, not for a film, but for sincere prayers.
She caught everyone with shock by being there early morning. One of the bystanders said in bewilderment: "She stood in a queue while enjoying Shabad Kirtan."
After offering her prayer at the Golden Temple, the famous Dippy simply said: "I am here to pay obeisance. It was a long pending trip and finally, I am happy to have come here."
She added: "Religion is an important aspect of my life."
However, skeptics and critics are wondering why Padukone would go to the Golden Temple so quietly. What is the superstar worried about? What made her go to Ajmer and pray? Mysteries about superstars are hardly ever solved. Perhaps, these mysteries are created on purpose, created not to be solved so easily. 'Whatever Deepika prayed for must fall on the right ears', is what thousands of Dippy's fans are praying for her.
Article viewed on: Oye! Times at www.oyetimes.com
http://www.youtube.com/watch?v=0wcg0BX8HnQ